Unlock the Potential: 8 Effective Ways to Promote Your Child's Cognitive Development
Houston Daycare
As parents, we all want our children to have a bright future, filled with endless possibilities. In this blog post, we will explore eight effective ways you can promote your child's cognitive development while they attend our esteemed daycare academy.
1. Encourage Active Participation:
At Nutcrackers Daycare Academy, we believe that active participation is key to cognitive development. Our dedicated teachers engage children through hands-on activities, group projects, and interactive learning. From arts and crafts to science experiments, each activity is carefully designed to enhance problem-solving skills, critical thinking, and creativity.
2. Foster Imaginative Play:
Unleashing your child's imagination is crucial for cognitive development. Our daycare academy provides a safe and supportive space where children can freely explore their creativity through imaginative play. Our dedicated play areas and age-appropriate toys encourage pretend play, which helps develop language skills, emotional intelligence, and social interaction.
3. Emphasize Language Development:
Language development is a cornerstone of cognitive growth. At Nutcrackers Daycare Academy, we offer a language-rich environment where children can develop their vocabulary, communication skills, and linguistic abilities. Our experienced educators facilitate daily storytelling sessions, interactive discussions, and engaging activities that encourage children to express themselves verbally.
4. Stimulate Problem-Solving Skills:
Problem-solving skills are crucial for cognitive development and future success. Our daycare academy introduces children to age-appropriate puzzles, games, and brain teasers that encourage them to think critically and find solutions independently. By nurturing their problem-solving abilities, we prepare children to tackle challenges confidently throughout their lives.
5. Cultivate Curiosity:
Curiosity is the catalyst for learning and cognitive growth. At Nutcrackers Daycare Academy, we foster a culture of curiosity by providing children with a stimulating learning environment. Our educators encourage children to ask questions, explore new concepts, and engage in hands-on experiments that fuel their thirst for knowledge.
6. Promote Physical Activity:
Physical activity is not only essential for physical development but also plays a vital role in cognitive growth. Our daycare academy emphasizes the importance of regular exercise through structured playtime, outdoor activities, and age-appropriate sports. By promoting an active lifestyle, we enhance children's concentration, memory, and overall cognitive function.
7. Introduce Technology Mindfully:
In today's digital age, technology is an integral part of our lives. At Nutcrackers Daycare Academy, we introduce technology mindfully, leveraging it as a tool to enhance cognitive development. Our daycare classrooms are equipped with age-appropriate educational apps and interactive learning tools that promote problem-solving, critical thinking, and digital literacy skills.
8. Cultivate a Love for Reading:
Reading is an invaluable habit that fuels cognitive development. Our daycare academy has a well-stocked library with a wide range of age-appropriate books. Our educators engage children in daily reading sessions, storytelling, and discussions, fostering a love for reading that enhances language skills, imagination, and cognitive abilities.
Nutcrackers Daycare Academy We are a family owned and operated academy that provides children with a strong foundation to begin their lives. Our teachers are highly trained and extremely attentive to support your child's desire to explore and discover. Our passionate staff values the relationships we have with our families and work hard to involve them in all our activities and decisions. Our facility provides an openness inside and out for a child to feel free to explore, create, and learn in a safe, loving and developmentally appropriate environment. Contact at 713-842-7796.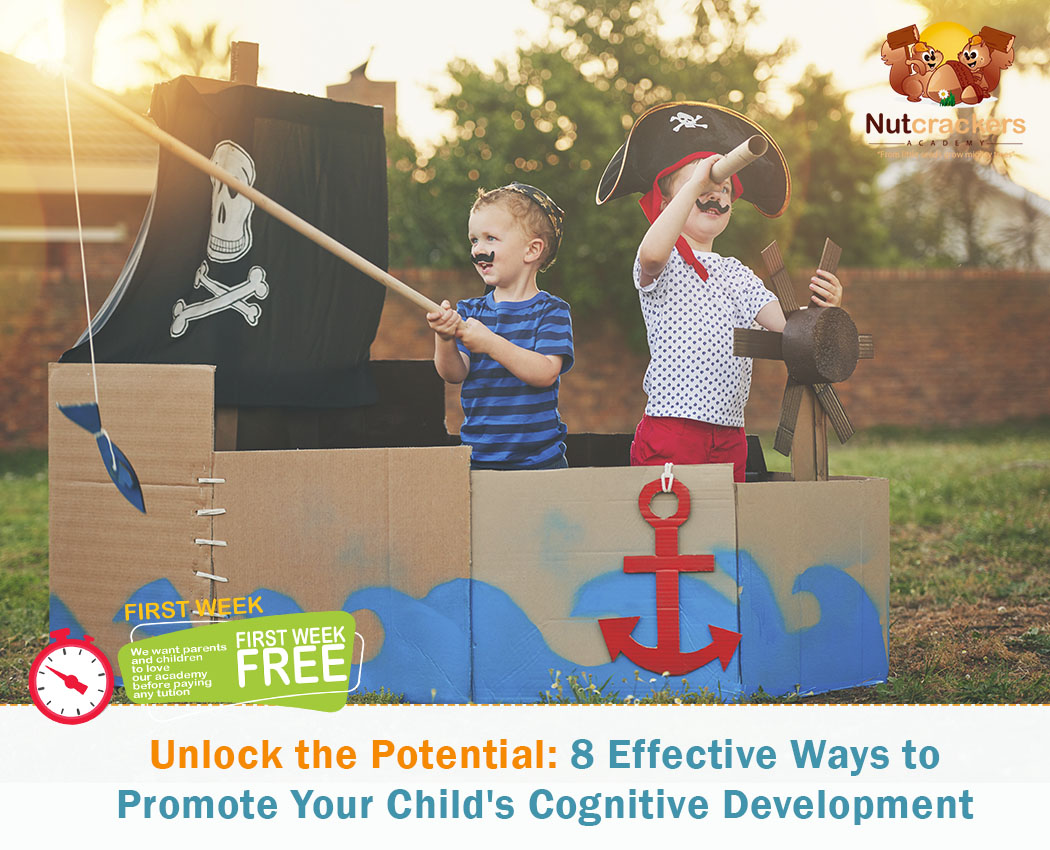 CALL US AT (713) 842-7796 | 📍 8128 Braewick DR. Houston, TX 77074 | or mail us This email address is being protected from spambots. You need JavaScript enabled to view it. Schedule a tour here:
Daycare in Houston
Day care in Houston, Infant care in Houston, Preschool academy in Houston, After school care in Houston, After school in Houston, Early childhood in Houston, Early preschool in Houston, Preschool in Houston, Child care in Houston, Private school in Houston, Preschool programs in Houston, Local daycare in Houston, Daycare center in Houston, Group child care in Houston, Family day care in Houston, Early education in HoustonDay care in Houston, Infant care in Houston, Preschool academy in Houston, After school care in Houston, After school in Houston, Early childhood in Houston, Early preschool in Houston, Preschool in Houston, Child care in Houston, Private school in Houston, Preschool programs in Houston, Local daycare in Houston, Daycare center in Houston, Group child care in Houston, Family day care in Houston, Early education in Houston, Infant daycare in Houston, Toddler daycare in Houston, Toddler care in Houston, Preschool education in Houston, Cool kindergarten in Houston, Summer camp in Houston Infant daycare in Houston, Toddler daycare in Houston, Toddler care in Houston, Preschool education in Houston, Cool kindergarten in Houston, Summer camp in Houston, Daycare and Child care Academy, Preschool and Daycare Center