Educational Games
Playing takes a vital role in the growth and development of a child starting from infancy to early and late childhood.

During the first months, the behavior of an infant is purely reflexive, but as he becomes acquainted with the objects and activities outside his body, he starts to react by reaching out to grasp, feel, and manipulate whatever it is that catches his attention. The more they play, the more they become aware of their environment. At this stage, parents can help their children's learning process through games that can be done simply by showing or holding out a toy for the child to reach out and grasp. This helps the child to develop and control his motor responses, sensory impressions, and physical motions.
source: Ezine Articles
Nutcrackers Daycare Academy We are a family owned and operated academy that provides children with a strong foundation to begin their lives. Our teachers are highly trained and extremely attentive to support your child's desire to explore and discover. Our passionate staff values the relationships we have with our families and work hard to involve them in all our activities and decisions. Our facility provides an openness inside and out for a child to feel free to explore, create, and learn in a safe, loving and developmentally appropriate environment. Contact at 713-842-7796.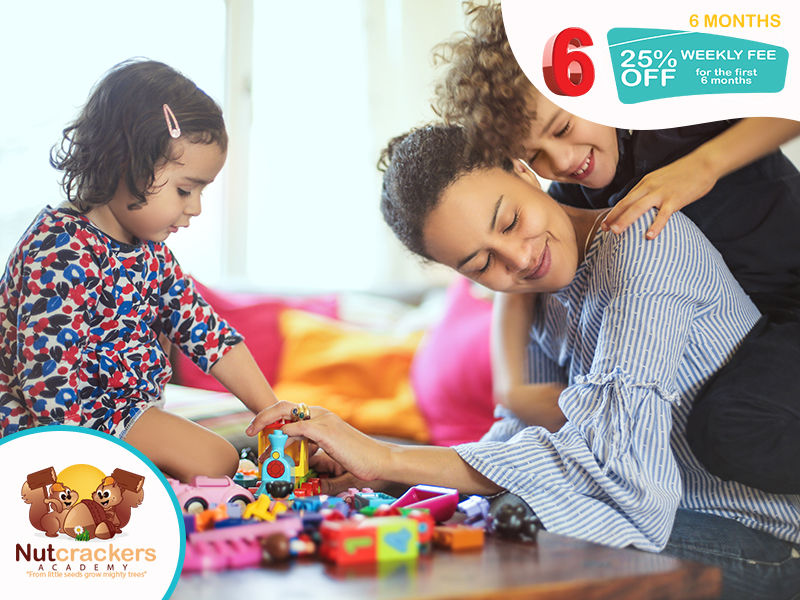 Houston After school care
Academy, Children, Infants 1, Infants 2, Toddlers, Preschool, After School, Child Care & Day Care, Best Infant Day Care in Houston, Best Child Care in Houston, Childcare in Houston, Daycare & Preschool, Child Care Service Houston, Preschool Houston, Best houston preschool, educational preschool, preschool education, preschool in houston, preschool programs in houston, preschools in houston, Houston preschool, Houston Child care, Houston childcare, Houston daycare, Houston Infant Care, Houston after school care, preschool in Houston, Child care in Houston, childcare in Houston, day care in Houston, daycare in Houston