How to Nurture Creativity in Your Children
Talents exists in all kind of individuals. Most of it is latent, waiting for a stimulation. Researchers believe that from the conception until age five, the cells in children need stimulation. Later is the learning stage. Hence it is a good idea to start talking to the child the moment you know you are pregnant.

Urban life is routine and time-pressed for both parents and kids. The best place to nurture talent is your home.

Get colorful with water colors. Go for good quality colors. Paint papers, paper plates, cups. Volunteer to model for face painting. What surely follows is giggles and squeals and that is what bonding means. You could later make a boat or fish with paper folding tricks and end the game in water play. Get the fun element strongly, never let anything be a routine or compulsion.
source: Ezine Articles
Nutcrackers Daycare Academy We are a family owned and operated academy that provides children with a strong foundation to begin their lives. Our teachers are highly trained and extremely attentive to support your child's desire to explore and discover. Our passionate staff values the relationships we have with our families and work hard to involve them in all our activities and decisions. Our facility provides an openness inside and out for a child to feel free to explore, create, and learn in a safe, loving and developmentally appropriate environment. Contact at 713-842-7796.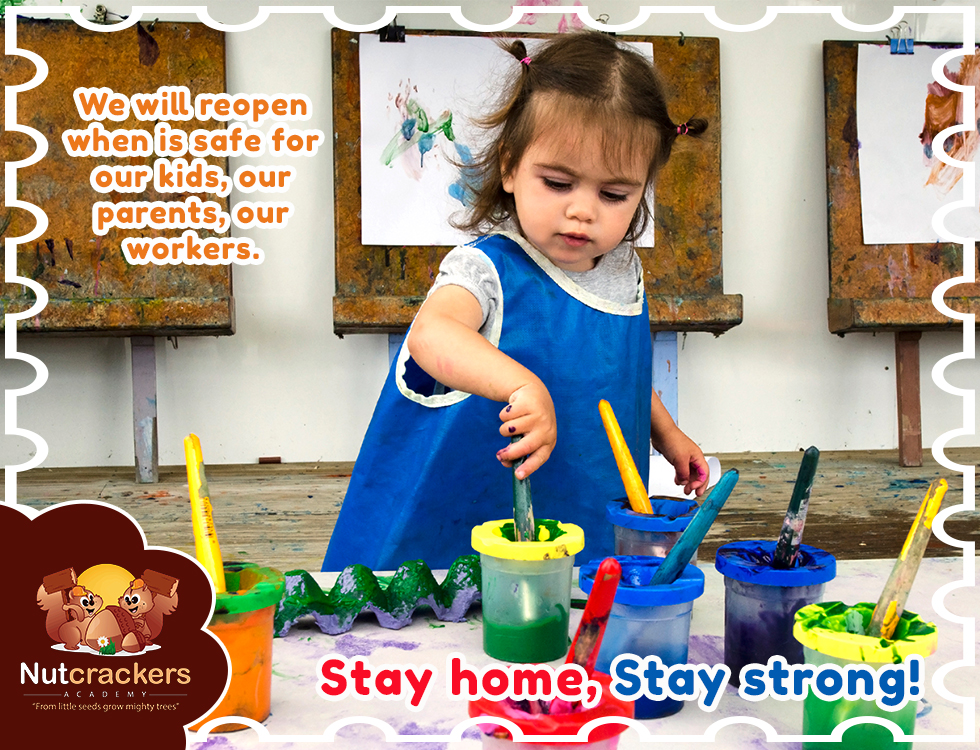 Daycare in Houston TX
Academy, Children, Infants 1, Infants 2, Toddlers, Preschool, After School, Child Care & Day Care, Best Infant Day Care in Houston, Best Child Care in Houston, Childcare in Houston, Daycare & Preschool, Child Care Service Houston, Preschool Houston, Best houston preschool, educational preschool, preschool education, preschool in houston, preschool programs in houston, preschools in houston, Houston preschool, Houston Child care, Houston childcare, Houston daycare, Houston Infant Care, Houston after school care, preschool in Houston, Child care in Houston, childcare in Houston, day care in Houston, daycare in Houston