Tantrums - How to Manage an Emotional Child?
Tantrums are a normal developmental phase that every child will go through sometime in their young lives. Every child has a different threshold for dealing with emotions of anger and frustration. Tantrums have various degrees on intensity, depending on the child, the situation, the various tantrum triggers, and of course how the tantrums are managed by the parents.

It is important to understand why your child is having a tantrum, not so much the reason caused by the situation, but more so understand the frustration that they are feeling.

It is vital for you to stay calm when your child is having a tantrum. Leave them to work through their emotions. If you think back to yourself, when you are feeling frustrated, does it help if someone follows you around telling you that you are over reacting, and that you should calm down? I would think not. The same is true for your child.

The most crucial element to adhere to when dealing with a tantrum is to NEVER give into your child's demands. By giving him what he wants you are in essence saying that if you behave that way for long enough you will get what you want in the end. I can almost guarantee you that this will only bring more tantrums in the future.
source: Ezine Articles
Nutcrackers Daycare Academy We are a family owned and operated academy that provides children with a strong foundation to begin their lives. Our teachers are highly trained and extremely attentive to support your child's desire to explore and discover. Our passionate staff values the relationships we have with our families and work hard to involve them in all our activities and decisions. Our facility provides an openness inside and out for a child to feel free to explore, create, and learn in a safe, loving and developmentally appropriate environment. Contact at 713-842-7796.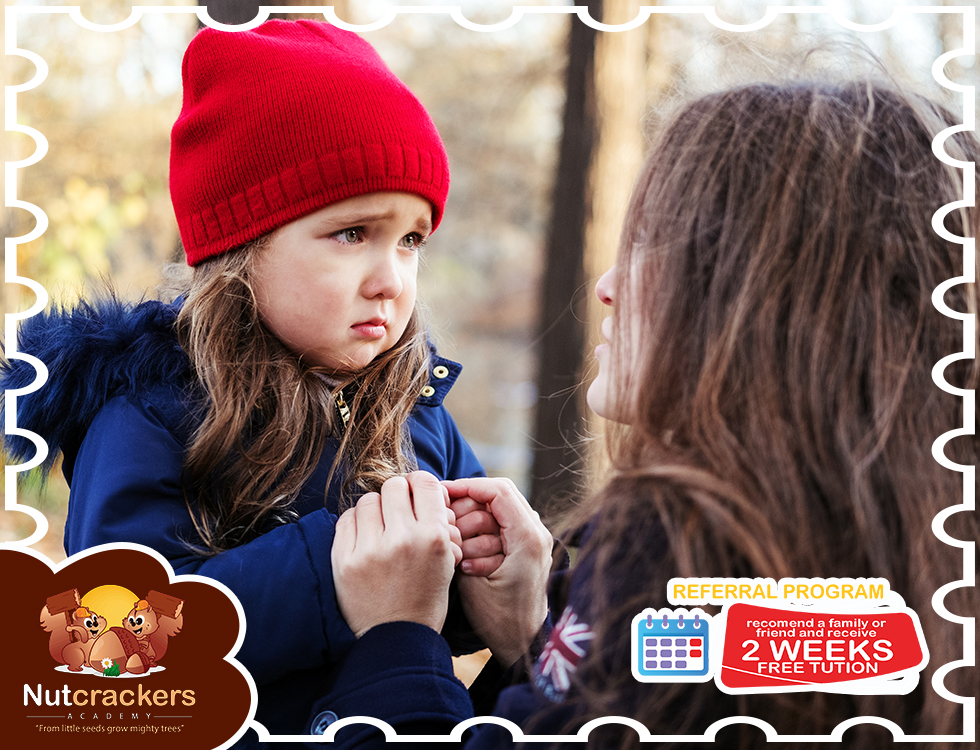 Daycare in Houston TX
Academy, Children, Infants 1, Infants 2, Toddlers, Preschool, After School, Child Care & Day Care, Best Infant Day Care in Houston, Best Child Care in Houston, Childcare in Houston, Daycare & Preschool, Child Care Service Houston, Preschool Houston, Best houston preschool, educational preschool, preschool education, preschool in houston, preschool programs in houston, preschools in houston, Houston preschool, Houston Child care, Houston childcare, Houston daycare, Houston Infant Care, Houston after school care, preschool in Houston, Child care in Houston, childcare in Houston, day care in Houston, daycare in Houston