Child Care Can Influence Your Child's Behavior
If you work full time you may need to rely on someone else to help take care of your child while you are away. If you are placing your child in care for the first time, there are a few things you need to look for when shopping around for the right care program. Remember child care is something that you will depend on in order to work. Respect your child care provider and understand that they have a life outside of child care. Pick your child up when you say you will be there and always be courteous when you are running late.

Finding reliable care for your children is a hard decision and should carefully be considered. There are many children who are not cared for once they are placed in child care so be sure to do routine checks while your child is in care such as showing up without notice. You can also talk to your child to see how they like the way things are going. Children's care should not only be a place for a child to feel comfortable and secure but it should also be a place that offers learning in a positive environment.
source: Ezine Articles
Nutcrackers Daycare Academy We are a family owned and operated academy that provides children with a strong foundation to begin their lives. Our teachers are highly trained and extremely attentive to support your child's desire to explore and discover. Our passionate staff values the relationships we have with our families and work hard to involve them in all our activities and decisions. Our facility provides an openness inside and out for a child to feel free to explore, create, and learn in a safe, loving and developmentally appropriate environment. Contact at 713-842-7796.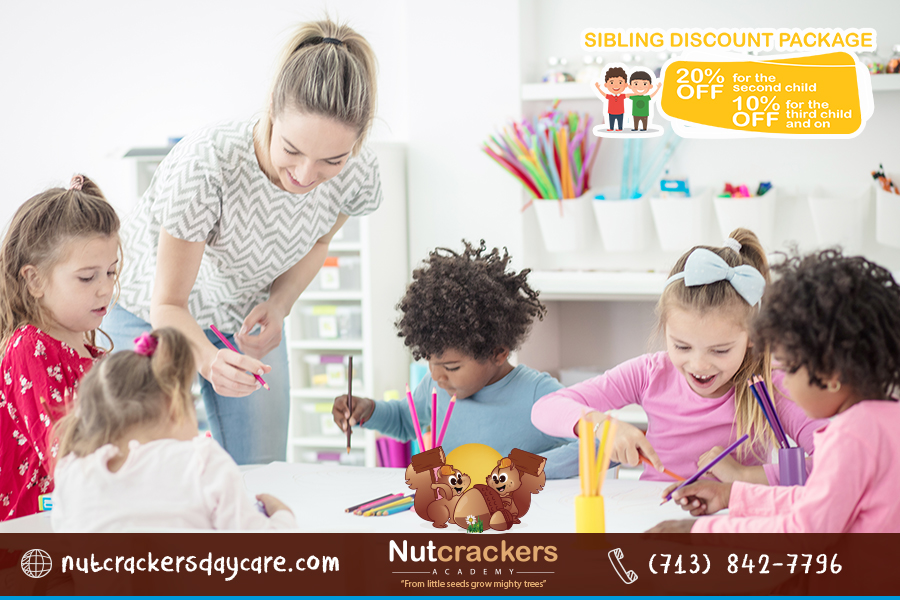 Daycare in Houston TX
Academy, Children, Infants 1, Infants 2, Toddlers, Preschool, After School, Child Care & Day Care, Best Infant Day Care in Houston, Best Child Care in Houston, Childcare in Houston, Daycare & Preschool, Child Care Service Houston, Preschool Houston, Best houston preschool, educational preschool, preschool education, preschool in houston, preschool programs in houston, preschools in houston, Houston preschool, Houston Child care, Houston childcare, Houston daycare, Houston Infant Care, Houston after school care, preschool in Houston, Child care in Houston, childcare in Houston, day care in Houston, daycare in Houston