First Step To Teach A Child To Read
As a parent, your time is valuable. All it takes for a child to read sentences is a few minutes per day of your time.

The parents training program will give you the tools to read sentences for your child to read early.

The first step in teaching your child to read b4 kindergarten is to know about the reading child requirements. Did you know that once a child can speak, you can start teaching your child to read. After your child can speak, your child can begin to develop the basic reading sentences skills.

Your child has a natural instinct to learn about everything around them. Parents of a two year old child tried this teaching method. Within 8 months their two year old was reading a whole sentence on without any help from her parents.

Would it be amazing to show your child how to her own; read sentences this early in life? Is your child's education important to you?

An important tip on teaching your child to read sentences before kindergarten is finding the right program that is best for you and your child. As a parent, your time is valuable so the program you choose must be time efficient.

Another tip to teach your child to read early is to research proven programs that are already out there. Do your own research on proven results as there are lots of programs just waiting for parents to open up their wallet. Be vigilant before buying a program as there are a lot of scams on the internet.

Learning to read sentences early for a child can be extremely beneficial. So the program you choose must have proof that it really works.

You can also get some information from friends and family. Find out if they showed their child to read early and if so what were the pros and cons.
source: Ezine Articles
Nutcrackers Daycare Academy We are a family owned and operated academy that provides children with a strong foundation to begin their lives. Our teachers are highly trained and extremely attentive to support your child's desire to explore and discover. Our passionate staff values the relationships we have with our families and work hard to involve them in all our activities and decisions. Our facility provides an openness inside and out for a child to feel free to explore, create, and learn in a safe, loving and developmentally appropriate environment. Contact at 713-842-7796.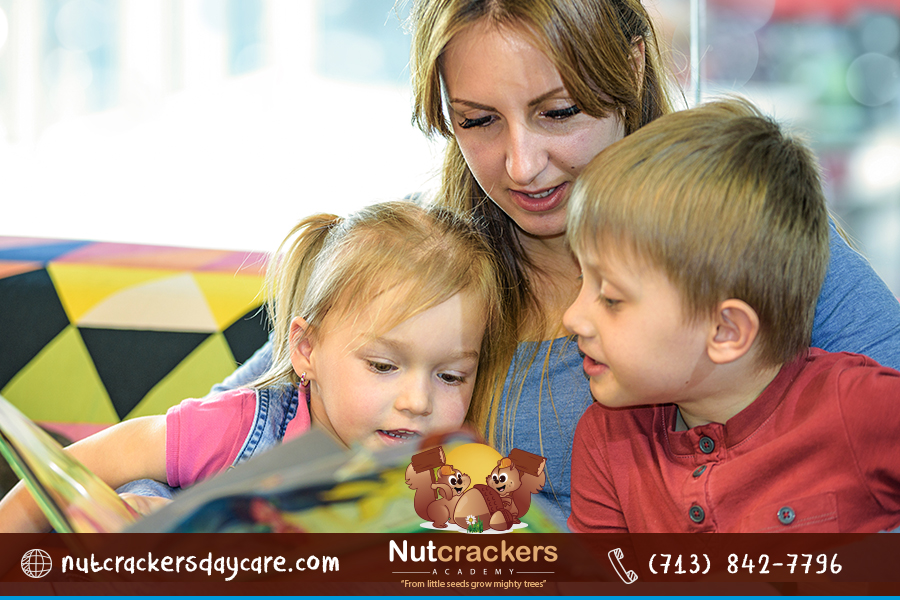 Daycare in Houston TX
Academy, Children, Infants 1, Infants 2, Toddlers, Preschool, After School, Child Care & Day Care, Best Infant Day Care in Houston, Best Child Care in Houston, Childcare in Houston, Daycare & Preschool, Child Care Service Houston, Preschool Houston, Best houston preschool, educational preschool, preschool education, preschool in houston, preschool programs in houston, preschools in houston, Houston preschool, Houston Child care, Houston childcare, Houston daycare, Houston Infant Care, Houston after school care, preschool in Houston, Child care in Houston, childcare in Houston, day care in Houston, daycare in Houston