Daycare Center Advice For Your Baby and Toddler
The decision to put your children in to a daycare center can be a tough decision to make. There is always news regarding daycare centers about something horrible that has happened inside. The most important thing to consider when getting a daycare center is to make sure that you will get one that is good and reliable.
Numerous parents believe in a daycare center because they are structured and have a regulated environment. Almost all centers have a designated pick up time and drop off time for your children as well as scheduled tasks that the children must do. This is perfect because children need to have a rigid schedule to follow to grow up well.
Parent's are also hesitant in putting their children into daycare centers because they are afraid of exposing their children into all sorts of sicknesses and illnesses that the other children have. It is a fact that children that are left in daycare centers have more infections than children who stay at home. Fortunately, this will develop their immune system which will in turn result into fewer infections later on in life. People need to be exposed to bacteria so that they will develop immunity towards them, and by exposing them early in life, they will acquire the antigens and the necessary antibodies later on in life. These children will also have a less likelihood to develop allergies when they become older.
Upon sending you children to a daycare center, they will be taught a lot of different skills and abilities like how to tell stories, dance, and sing. The children will spend their everyday in doing projects and learning new and important things. A study conducted quite recently states that kids who attended good child care services did better on exams than kids who did not. If you go searching for a good daycare, then you have to make sure that it has a good combination of activities.
source: Ezine Articles
Nutcrackers Daycare Academy We are a family owned and operated academy that provides children with a strong foundation to begin their lives. Our teachers are highly trained and extremely attentive to support your child's desire to explore and discover. Our passionate staff values the relationships we have with our families and work hard to involve them in all our activities and decisions. Our facility provides an openness inside and out for a child to feel free to explore, create, and learn in a safe, loving and developmentally appropriate environment. Contact at 713-842-7796.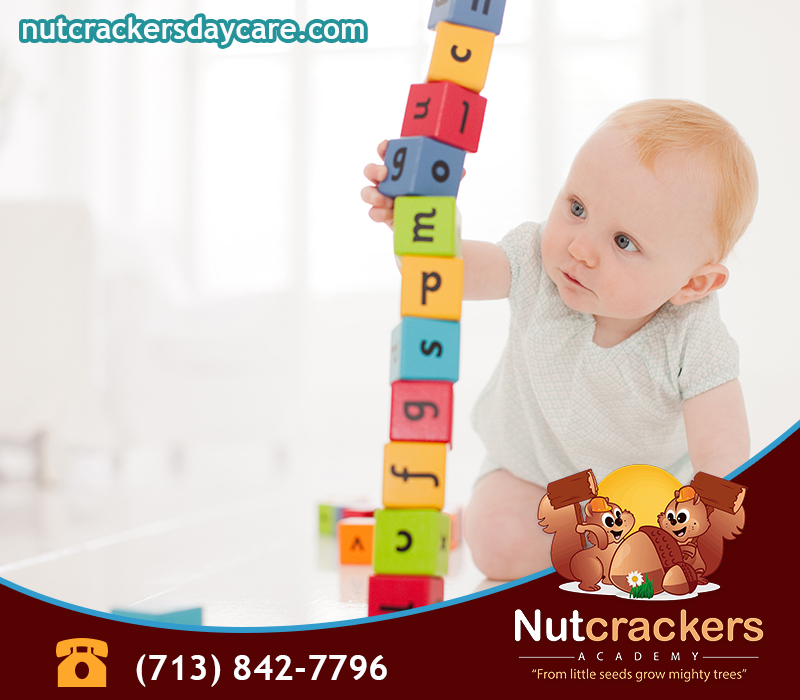 Daycare in Houston TX
Academy, Children, Infants 1, Infants 2, Toddlers, Preschool, After School, Child Care & Day Care, Best Infant Day Care in Houston, Best Child Care in Houston, Childcare in Houston, Daycare & Preschool, Child Care Service Houston, Preschool Houston, Best houston preschool, educational preschool, preschool education, preschool in houston, preschool programs in houston, preschools in houston, Houston preschool, Houston Child care, Houston childcare, Houston daycare, Houston Infant Care, Houston after school care, preschool in Houston, Child care in Houston, childcare in Houston, day care in Houston, daycare in Houston