Child Care and Its Impact on Young Children's Development
As the labour force participation rates for mothers of young children have risen over the past few decades, so has the use of child care, including both child care centres and family child care homes. A substantial majority of young children now regularly experience child care prior to their entry into school: rates of care for preschool-aged children are now higher than for infants and toddlers. Recent estimates indicate that nearly two-thirds of all 3- to 5-year-old children in the United States attend some form of regular child care prior to kindergarten.1 Given these high child care usage rates, both parents and professionals have sought to understand the impact of these experiences on children's cognitive and social development
Several studies of early intervention programs have found long-term positive effects on children's cognitive development and academic achievement that last until the third or fourth grade, and even longer into adolescence and adulthood for broader indicators of school success, such as retention in grade, special education placement, total years of education, and intellectual functioning.
Original Source: child-encyclopedia
Nutcrackers Daycare Academy We are a family owned and operated academy that provides children with a strong foundation to begin their lives. Our teachers are highly trained and extremely attentive to support your child's desire to explore and discover. Our passionate staff values the relationships we have with our families and work hard to involve them in all our activities and decisions. Our facility provides an openness inside and out for a child to feel free to explore, create, and learn in a safe, loving and developmentally appropriate environment. Contact at 713-842-7796.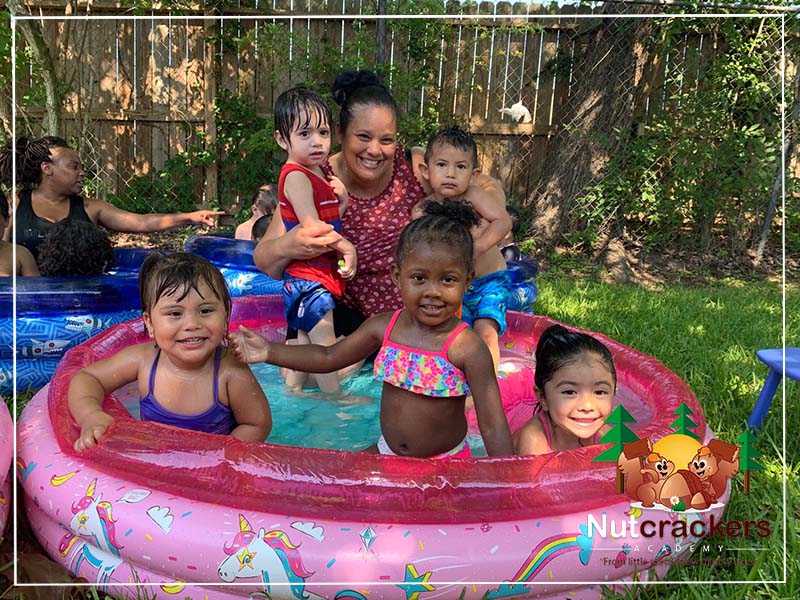 Daycare in Houston TX
Academy, Children, Infants 1, Infants 2, Toddlers, Preschool, After School, Child Care & Day Care, Best Infant Day Care in Houston, Best Child Care in Houston, Childcare in Houston, Daycare & Preschool, Child Care Service Houston, Preschool Houston, Best houston preschool, educational preschool, preschool education, preschool in houston, preschool programs in houston, preschools in houston, Houston preschool, Houston Child care, Houston childcare, Houston daycare, Houston Infant Care, Houston after school care, preschool in Houston, Child care in Houston, childcare in Houston, day care in Houston, daycare in Houston