The Benefits of Daycare
For many parents, sending their kids to daycare is a big decision. Not only is there a financial cost, it's not uncommon for moms and dads to worry about the emotional toll on themselves and their children. It's helpful for families to know that daycare can be a great place for kids.
Socialization
When children are young they learn many social cues from their peers. Individuals who do not spend time around others their age will not pick up on the nuances that form friendships or start disagreements. Little ones in daycare spend time near kids of similar ages and learn from them, which can help when they attend regular school. Daycare is a great place to learn sharing and how to start relationships with peers - crucial skills for navigating life at all stages.
Better immune systems
The more kids are exposed to different strains of cold and flu the better their immune systems will get. Kids who don't attend daycare before elementary school are more likely to have to take sick days due to illnesses. Those who are in daycare while they're toddlers are exposed to these sicknesses earlier on and may become immune to them before heading into elementary school.
Happier parents
Some people have the means to stay at home and provide childcare to their own kids. This can be an enjoyable and wonderful experience, but not everyone wants to follow this path. Many parents would prefer to return to work within a few months of a child being born. Knowing that he or she is in a safe, high-quality daycare can help parents make peace with their choice to go back to their jobs.
More fun!
Daycare isn't just a place where kids go when their parents are working - it's far more fun than that! Children in such programs spend their days assembling puzzles, playing with toys and interacting with friends. They learn during educational activities and may even play outside or partake in music classes. Many kids and adults have fond memories of friends and happenings during their time in daycare.
Early education
Children who attend daycare are learning constantly. They're taking mental notes on other kids' behaviors, as well as how they treat the teachers or daycare leaders.
Age-appropriate learning is very important for toddlers and those who can't yet attend preschool, and daycare is a great place for it.
Original Source: mom365
Nutcrackers Daycare Academy We are a family owned and operated academy that provides children with a strong foundation to begin their lives. Our teachers are highly trained and extremely attentive to support your child's desire to explore and discover. Our passionate staff values the relationships we have with our families and work hard to involve them in all our activities and decisions. Our facility provides an openness inside and out for a child to feel free to explore, create, and learn in a safe, loving and developmentally appropriate environment. Contact at 713-842-7796.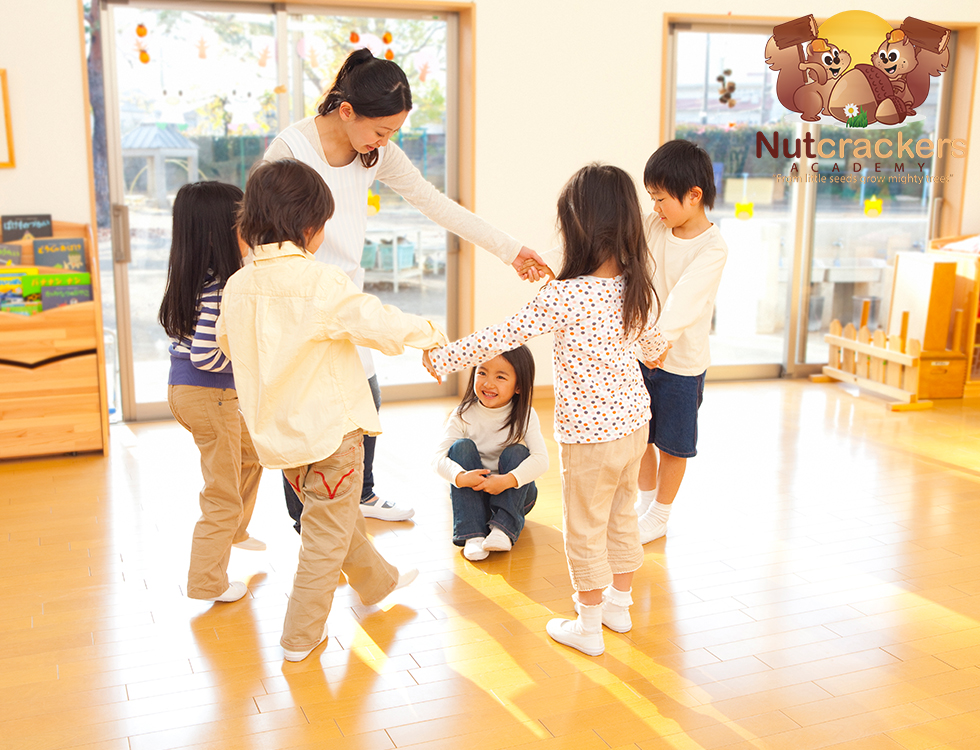 Daycare in Houston TX
Academy, Children, Infants 1, Infants 2, Toddlers, Preschool, After School, Child Care & Day Care, Best Infant Day Care in Houston, Best Child Care in Houston, Childcare in Houston, Daycare & Preschool, Child Care Service Houston, Preschool Houston, Best houston preschool, educational preschool, preschool education, preschool in houston, preschool programs in houston, preschools in houston, Houston preschool, Houston Child care, Houston childcare, Houston daycare, Houston Infant Care, Houston after school care, preschool in Houston, Child care in Houston, childcare in Houston, day care in Houston, daycare in Houston