Houston Preschool
From Best Practices to Breakthrough Impacts
Experiences in the earliest years of life form the foundation of brain architecture, for better or for worse. Learning, behavior, and health across the lifespan are all built on that foundation. We know today's best programs and practices can help support child development, but too many children are left behind. Dramatic improvements for all children are not only achievable but also necessary for a thriving and sustainable society. Like any healthy field, ours needs an investment in R&D to move beyond the best of what we know now—to apply cutting-edge science and an innovation mindset to the urgent task of creating the better best practices of tomorrow.
source: HARVARD UNIVERSITY
Nutcrackers Daycare Academy We are a family owned and operated academy that provides children with a strong foundation to begin their lives. Our teachers are highly trained and extremely attentive to support your child's desire to explore and discover. Our passionate staff values the relationships we have with our families and work hard to involve them in all our activities and decisions. Our facility provides an openness inside and out for a child to feel free to explore, create, and learn in a safe, loving and developmentally appropriate environment. Contact at 713-842-7796.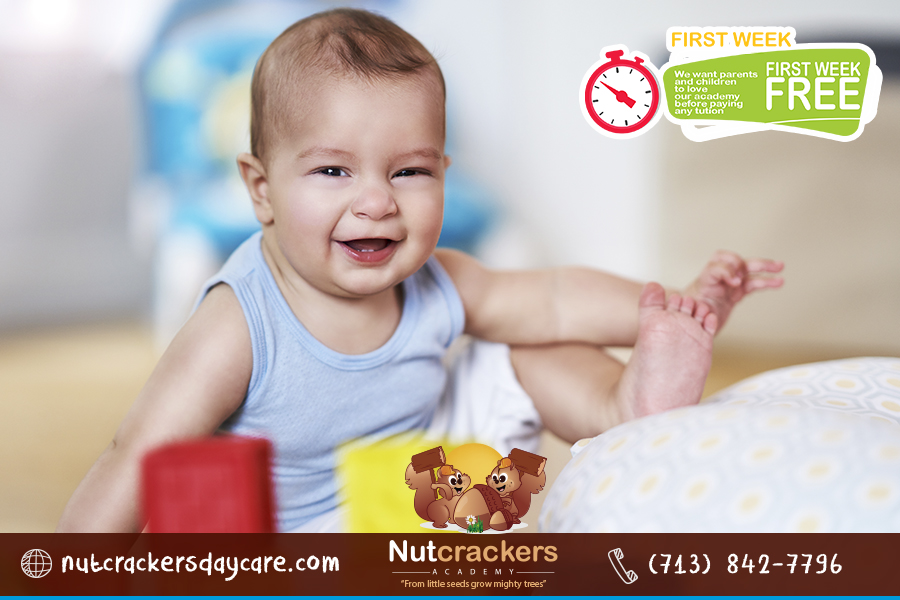 CALL US AT (713) 842-7796 | 📍 8128 Braewick DR. Houston, TX 77074 | or mail us This email address is being protected from spambots. You need JavaScript enabled to view it. Schedule a tour here:
Houston Preschool
Academy, Children, Infants 1, Infants 2, Toddlers, Preschool, After School, Child Care & Day Care, Best Infant Day Care in Houston, Best Child Care in Houston, Childcare in Houston, Daycare & Preschool, Child Care Service Houston, Preschool Houston, Best houston preschool, educational preschool, preschool education, preschool in houston, preschool programs in houston, preschools in houston, Houston preschool, Houston Child care, Houston childcare, Houston daycare, Houston Infant Care, Houston after school care, preschool in Houston, Child care in Houston, childcare in Houston, day care in Houston, daycare in Houston