Why Infants Need Educational Baby Toys
As the infant develops in the first year it will require different types of toys to stimulate and encourage the development of many skills.

The good thing is that most baby toys on the market are in and of themselves educational toys. Toys to teach things like sound, vision, auditory and physical sensations. These toys work to build on the baby's very small collection of references and contexts.

Toys with strong colours will appeal as will mobiles and wall stickers.

Babies are often fascinated with simple items from around the home such a foil packaging, wooden spoons and any other thing within their grasp.
source: Ezine Articles
Nutcrackers Daycare Academy We are a family owned and operated academy that provides children with a strong foundation to begin their lives. Our teachers are highly trained and extremely attentive to support your child's desire to explore and discover. Our passionate staff values the relationships we have with our families and work hard to involve them in all our activities and decisions. Our facility provides an openness inside and out for a child to feel free to explore, create, and learn in a safe, loving and developmentally appropriate environment. Contact at 713-842-7796.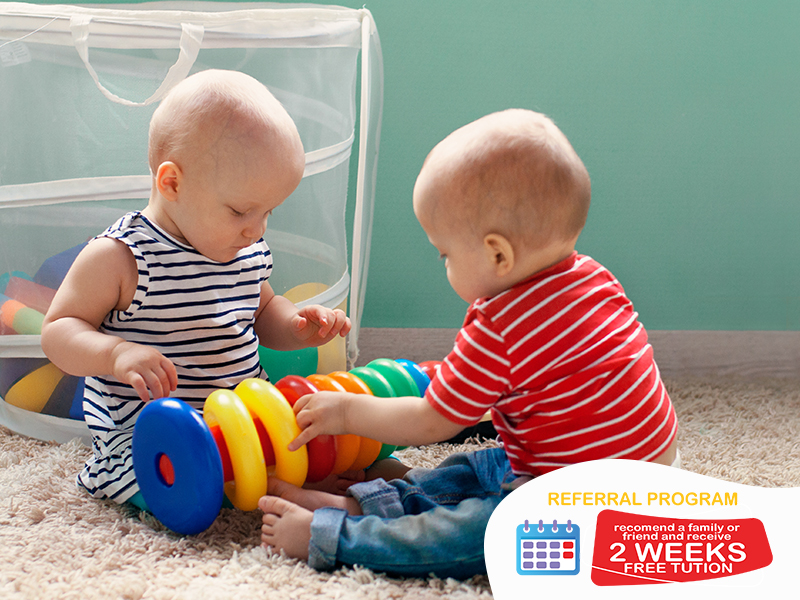 Houston After school
Academy, Children, Infants 1, Infants 2, Toddlers, Preschool, After School, Child Care & Day Care, Best Infant Day Care in Houston, Best Child Care in Houston, Childcare in Houston, Daycare & Preschool, Child Care Service Houston, Preschool Houston, Best houston preschool, educational preschool, preschool education, preschool in houston, preschool programs in houston, preschools in houston, Houston preschool, Houston Child care, Houston childcare, Houston daycare, Houston Infant Care, Houston after school care, preschool in Houston, Child care in Houston, childcare in Houston, day care in Houston, daycare in Houston