Reasons to Support Early Childhood Education
Children spend most of their lives learning. From an early age, they are stimulated by the surrounding environment and the people who socialize with them. However, a child shouldn't simply be left up to life's devices. Starting a proactive early childhood education will benefit your child in the years to come. It will give him/her an active interest in learning new things about the world around them and will help them in mental activities such as memory, communication, and motor skills.

Reading to your child and spending time looking at interactive stories can be a great way to help your child begin to understand how to read. Interactive learning games and movies can also help them with numbers, letters, colors, even languages.
source: Ezine Articles
Nutcrackers Daycare Academy We are a family owned and operated academy that provides children with a strong foundation to begin their lives. Our teachers are highly trained and extremely attentive to support your child's desire to explore and discover. Our passionate staff values the relationships we have with our families and work hard to involve them in all our activities and decisions. Our facility provides an openness inside and out for a child to feel free to explore, create, and learn in a safe, loving and developmentally appropriate environment. Contact at 713-842-7796.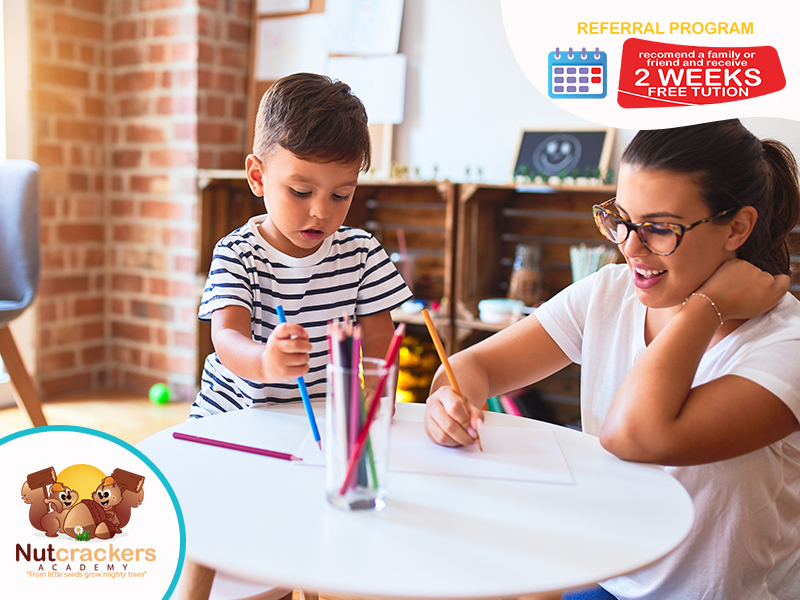 Houston After school
Academy, Children, Infants 1, Infants 2, Toddlers, Preschool, After School, Child Care & Day Care, Best Infant Day Care in Houston, Best Child Care in Houston, Childcare in Houston, Daycare & Preschool, Child Care Service Houston, Preschool Houston, Best houston preschool, educational preschool, preschool education, preschool in houston, preschool programs in houston, preschools in houston, Houston preschool, Houston Child care, Houston childcare, Houston daycare, Houston Infant Care, Houston after school care, preschool in Houston, Child care in Houston, childcare in Houston, day care in Houston, daycare in Houston