Parenting, Education and Children - Fostering Openness to Learning in Children
What kind of beliefs foster openness to learning and what kind of beliefs create a sense of fear and limitation?

Surprisingly, beliefs such as "I am smart" or "I am talented" or "I am gifted" tend to create limitation rather than openness. When children are told, "You are so smart" or "You are so talented," they have a tendency to get attached to the approval of being smart or talented and may become fearful of failure. They may decide that if they put forth great effort toward learning something and they fail, that this will prove that they are not as smart or as talented as their parents or teachers believe them to be. They may learn to attach their worth to being smart or talented and may see themselves as a failure if they fail at something.

On the other hand, children who are praised for EFFORT rather than ABILITY (see "Mindset" by Dr. Carol Dweck), learn to value themselves for their openness to learning and their efforts toward their goal, rather than for achieving the goal itself. These children get excited by the process of learning itself and experience a sense of worth in the effort, growth, and learning, rather than their sense of worth being attached to the outcome.
source: Ezine Articles
Nutcrackers Daycare Academy We are a family owned and operated academy that provides children with a strong foundation to begin their lives. Our teachers are highly trained and extremely attentive to support your child's desire to explore and discover. Our passionate staff values the relationships we have with our families and work hard to involve them in all our activities and decisions. Our facility provides an openness inside and out for a child to feel free to explore, create, and learn in a safe, loving and developmentally appropriate environment. Contact at 713-842-7796.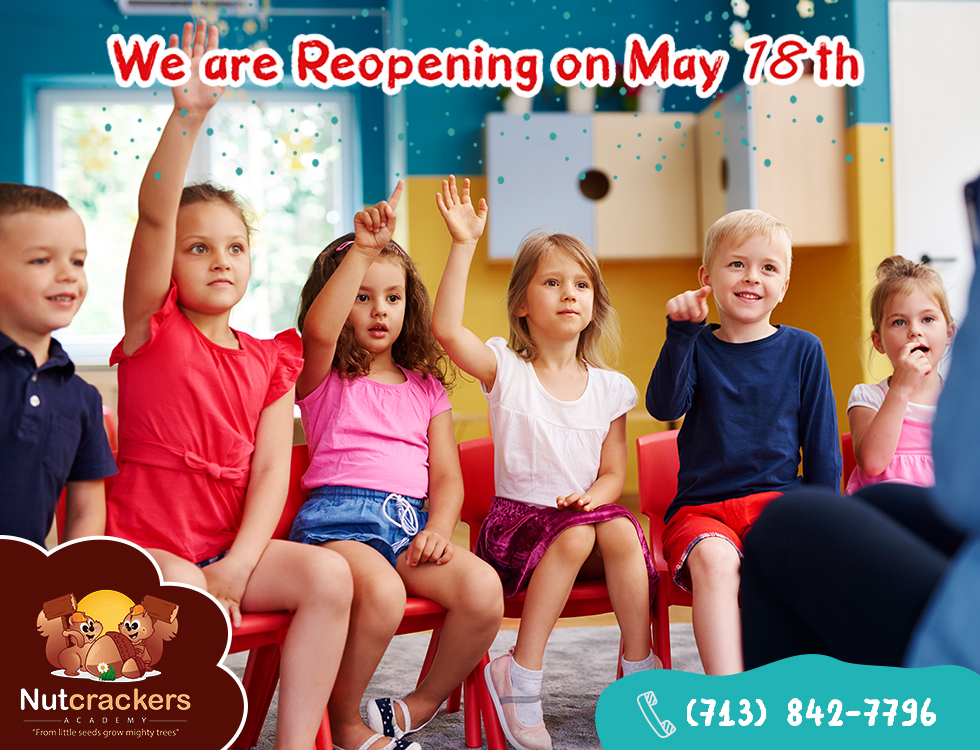 Daycare in Houston TX
Academy, Children, Infants 1, Infants 2, Toddlers, Preschool, After School, Child Care & Day Care, Best Infant Day Care in Houston, Best Child Care in Houston, Childcare in Houston, Daycare & Preschool, Child Care Service Houston, Preschool Houston, Best houston preschool, educational preschool, preschool education, preschool in houston, preschool programs in houston, preschools in houston, Houston preschool, Houston Child care, Houston childcare, Houston daycare, Houston Infant Care, Houston after school care, preschool in Houston, Child care in Houston, childcare in Houston, day care in Houston, daycare in Houston