Five Essential Keys to Success that You Can Learn from Children!
1. Curiosity

Children are extraordinary curious creatures. They want to know everything about everything. They always ask why, how, when, who, what, and where. They are eager to learn and understand how everything in life works.

You too should be curious. Everyday learn a new idea, a new skill, a new concept...etc

2. Risk taking

Children are the risk taking masters of the world. They are always willing to take risks and try new things. They want to experience everything. They are willing to try and go to places they have never been before.

Be willing to take risks. Don't stand still without doing enough effort to get what you want. No success can be achieved without taking risks.

3. Courage

Children are almost fearless creatures. They learn fear when they grow up. This fearless attitude makes them courageous. They don't fear of people. They don't fear of rejection, failure, mistakes...etc.

Be courageous. Eliminate your fears by facing them. Do what you fear and you will achieve massive success.

4. Taking Action

When children make a decision and set a target for something they want to get, they take immediate action. They don't procrastinate. They don't delay. They don't think of whether it is going to work or not. They don't sit and hope that circumstances become better. They don't wait, instead they take massive action.

Taking action is the main difference between high achievers and poor ones. Planning is good but taking action is what turns dreams into reality.

5. Trust life

Children trust life. They believe in themselves and in a bright future. They trust everybody. They trust their desires and what they want. They know that they live in abundance and that there is enough for everybody. They ask with confidence to get what they want.
source: Ezine Articles
Nutcrackers Daycare Academy We are a family owned and operated academy that provides children with a strong foundation to begin their lives. Our teachers are highly trained and extremely attentive to support your child's desire to explore and discover. Our passionate staff values the relationships we have with our families and work hard to involve them in all our activities and decisions. Our facility provides an openness inside and out for a child to feel free to explore, create, and learn in a safe, loving and developmentally appropriate environment. Contact at 713-842-7796.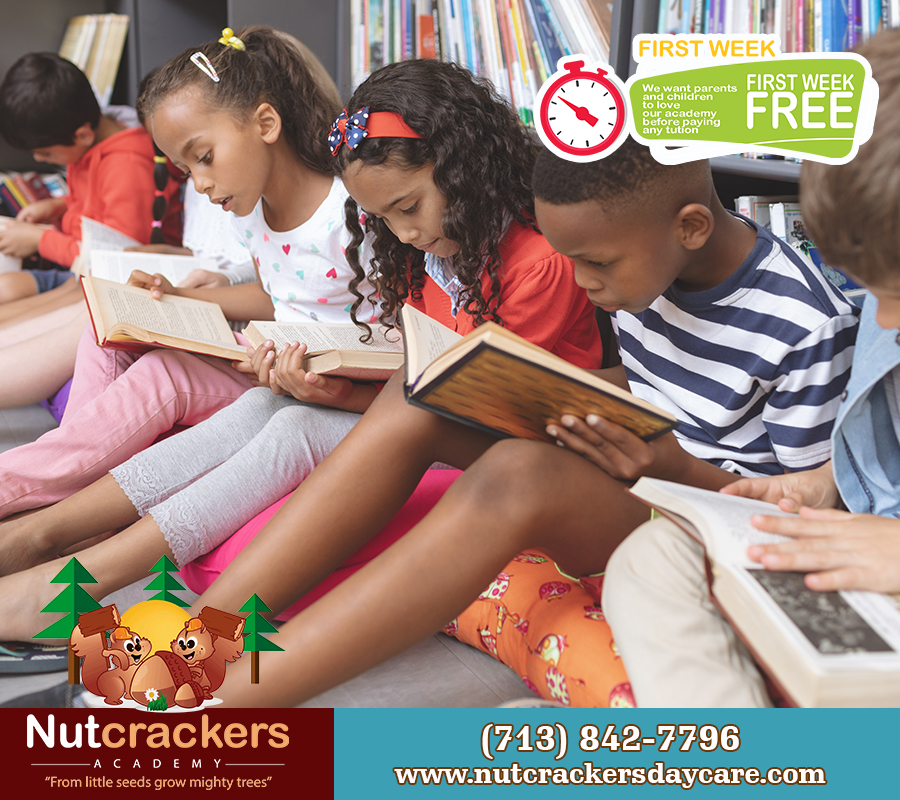 Daycare in Houston TX
Academy, Children, Infants 1, Infants 2, Toddlers, Preschool, After School, Child Care & Day Care, Best Infant Day Care in Houston, Best Child Care in Houston, Childcare in Houston, Daycare & Preschool, Child Care Service Houston, Preschool Houston, Best houston preschool, educational preschool, preschool education, preschool in houston, preschool programs in houston, preschools in houston, Houston preschool, Houston Child care, Houston childcare, Houston daycare, Houston Infant Care, Houston after school care, preschool in Houston, Child care in Houston, childcare in Houston, day care in Houston, daycare in Houston