Learning Through Play - Outdoor Play and Learning
Studies have shown that learning through play tends to be most effective when children are free to play without rigorous restrictions and constant supervision. In other words, children can maximize learning through play by utilizing a private space that is away adults' constant gaze. However, such a space poses risks to children's safety when playing outdoors. This could be perceived as negligence with the possibility of legal action taken into consideration.

Children would love to play with natural surroundings and natural materials such as scrap materials. The problem is that the outdoors is a place that has minimal adult supervision. The activities that usually occur during outdoor play allow children to play freely, which can pose a threat for serious and even fatal accidents involving mesh wires or scrap materials among others. Serious accidents such as wires poked into the eyes could scar the child for life. Thus, it is arguable that outdoor play with limited adults supervision might put adults into risks of being taken into legal actions. However, the aim of promoting outdoor play is to allow children to make sense of their world and learn through the environment around them with minimal interference from adults. Video cameras or a 1-way mirror are two non intrusive ways to monitor children's learning through play.
source: Ezine Articles
Nutcrackers Daycare Academy We are a family owned and operated academy that provides children with a strong foundation to begin their lives. Our teachers are highly trained and extremely attentive to support your child's desire to explore and discover. Our passionate staff values the relationships we have with our families and work hard to involve them in all our activities and decisions. Our facility provides an openness inside and out for a child to feel free to explore, create, and learn in a safe, loving and developmentally appropriate environment. Contact at 713-842-7796.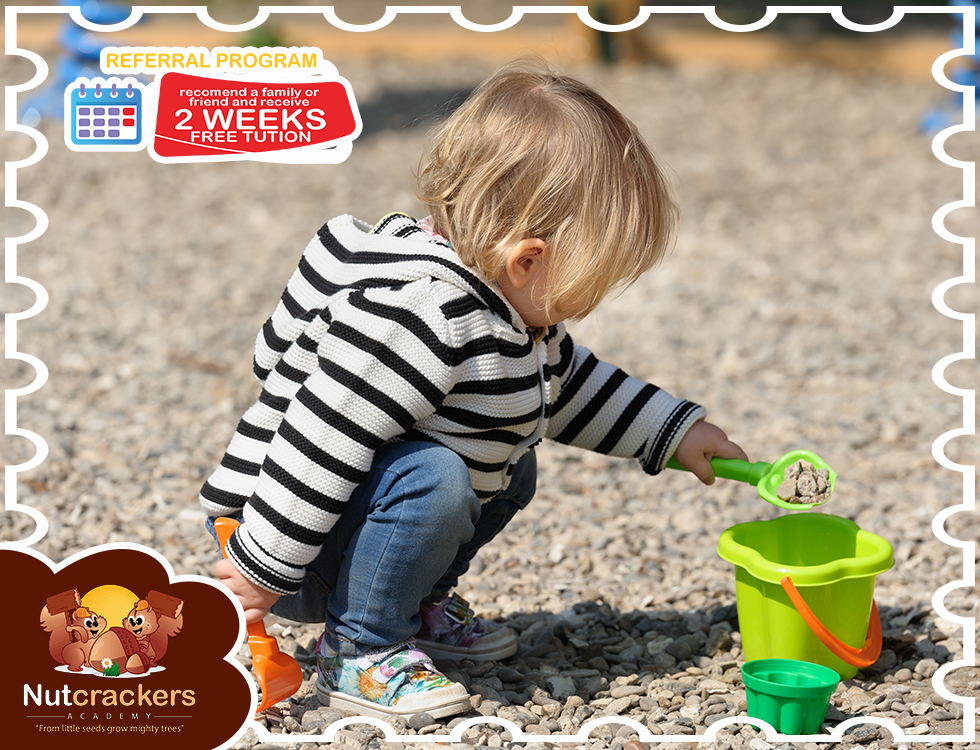 Daycare in Houston TX
Academy, Children, Infants 1, Infants 2, Toddlers, Preschool, After School, Child Care & Day Care, Best Infant Day Care in Houston, Best Child Care in Houston, Childcare in Houston, Daycare & Preschool, Child Care Service Houston, Preschool Houston, Best houston preschool, educational preschool, preschool education, preschool in houston, preschool programs in houston, preschools in houston, Houston preschool, Houston Child care, Houston childcare, Houston daycare, Houston Infant Care, Houston after school care, preschool in Houston, Child care in Houston, childcare in Houston, day care in Houston, daycare in Houston