Healthy Habits Happy Child
Emotional Security
You should help protect your child's psyche by providing a safe loving environment. Provide an environment with a sense of being loved, needed, and welcomed. Throw in a little encouragement on a regular bases.
Emotional Development
Show by example compassion and empathy for the sick, weaker and older. If you still have grandparents available, include them in your children's activity when ever possible

Physical Security
Physical security is exactly what it means, the safety of a child's body and life. In addition, it is providing food, shelter, clothes etc. Show your child you care about their security by warning them of dangers in their world and the bigger world.
Physical Development
Children develop physical habits from, their parents, their mentors and other children. Provide the opportunity for appropriate conditions for physical exercise. Children need physical activity to develop normally.
Intellectual Security
It is important your child's mind can develop without prejudices. Develop a habit of listening openly to your child's ideas. Guide their thoughts with respect and dignity. Don't be afraid to correct with facts or principles
Intellectual Development
Supply a safe and secure environment for learning. This will include all the mistakes the learning process requires. Discuss the learning mistakes your child makes openly and fairly, always encouraging them to keep learning.

A child's work is called Play. A child's play will include all three areas of development, emotional, physical and intellectual development. Parenting healthy habits allows your child to participate in all three areas equally.
source: Ezine Articles
Nutcrackers Daycare Academy We are a family owned and operated academy that provides children with a strong foundation to begin their lives. Our teachers are highly trained and extremely attentive to support your child's desire to explore and discover. Our passionate staff values the relationships we have with our families and work hard to involve them in all our activities and decisions. Our facility provides an openness inside and out for a child to feel free to explore, create, and learn in a safe, loving and developmentally appropriate environment. Contact at 713-842-7796.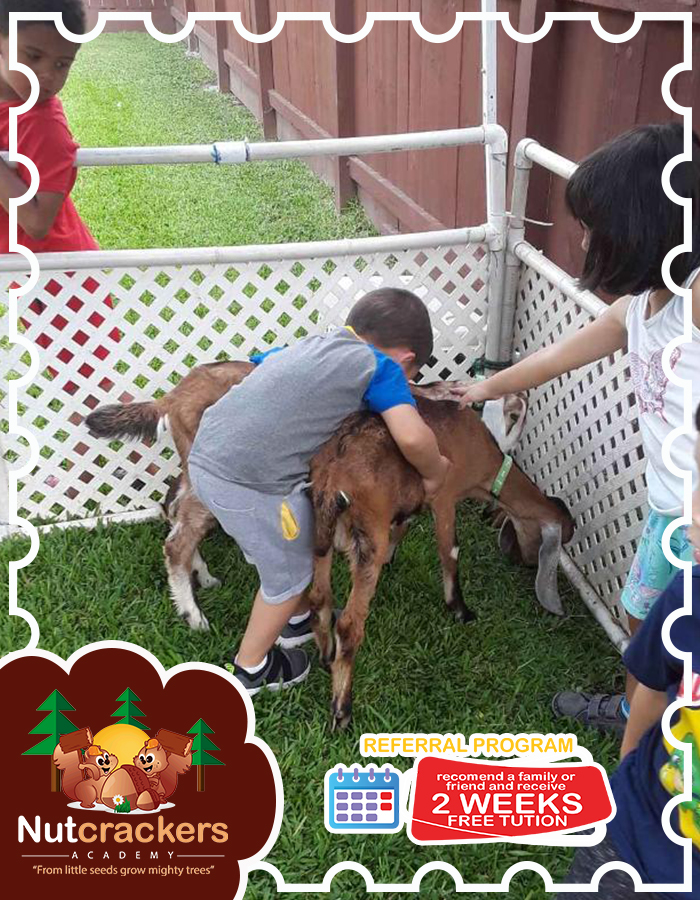 Daycare in Houston TX
Academy, Children, Infants 1, Infants 2, Toddlers, Preschool, After School, Child Care & Day Care, Best Infant Day Care in Houston, Best Child Care in Houston, Childcare in Houston, Daycare & Preschool, Child Care Service Houston, Preschool Houston, Best houston preschool, educational preschool, preschool education, preschool in houston, preschool programs in houston, preschools in houston, Houston preschool, Houston Child care, Houston childcare, Houston daycare, Houston Infant Care, Houston after school care, preschool in Houston, Child care in Houston, childcare in Houston, day care in Houston, daycare in Houston