How To Improve Your Child's Reading With One Simple Technique
1. Have a "read-out-loud" lesson every day
Take the time every day to have a reading lesson with your child where they will read, out loud, a passage from a favourite book or magazine.

When your child encounters an unknown word during your lesson, you can either tell them what this new word is, if they are new to reading, or if your child has already learned how to use phonics, get them to try and work it out for themselves.

2. Let your child auto-correct themselves
By hearing themselves read your child will begin to auto-correct him or her self which is the key to becoming a great reader.

If you allow your child to read silently (what a pleasure that would be) too soon, they will be inclined to skip over words or simply improvise any words that they do not know.

However, if you insist that your child reads out loud they will automatically have to stop and concentrate on the words that they do not know. By doing this they will not only learn new words they will learn the technique of auto-correction which is what we do as adults and which ensures that we are good readers.

So, by getting your child to read aloud whenever they are reading at home (they don't have to be quiet so as not to disturb the rest of their class), for as long as possible, their reading skill will increase dramatically.
source: Ezine Articles
Nutcrackers Daycare Academy We are a family owned and operated academy that provides children with a strong foundation to begin their lives. Our teachers are highly trained and extremely attentive to support your child's desire to explore and discover. Our passionate staff values the relationships we have with our families and work hard to involve them in all our activities and decisions. Our facility provides an openness inside and out for a child to feel free to explore, create, and learn in a safe, loving and developmentally appropriate environment. Contact at 713-842-7796.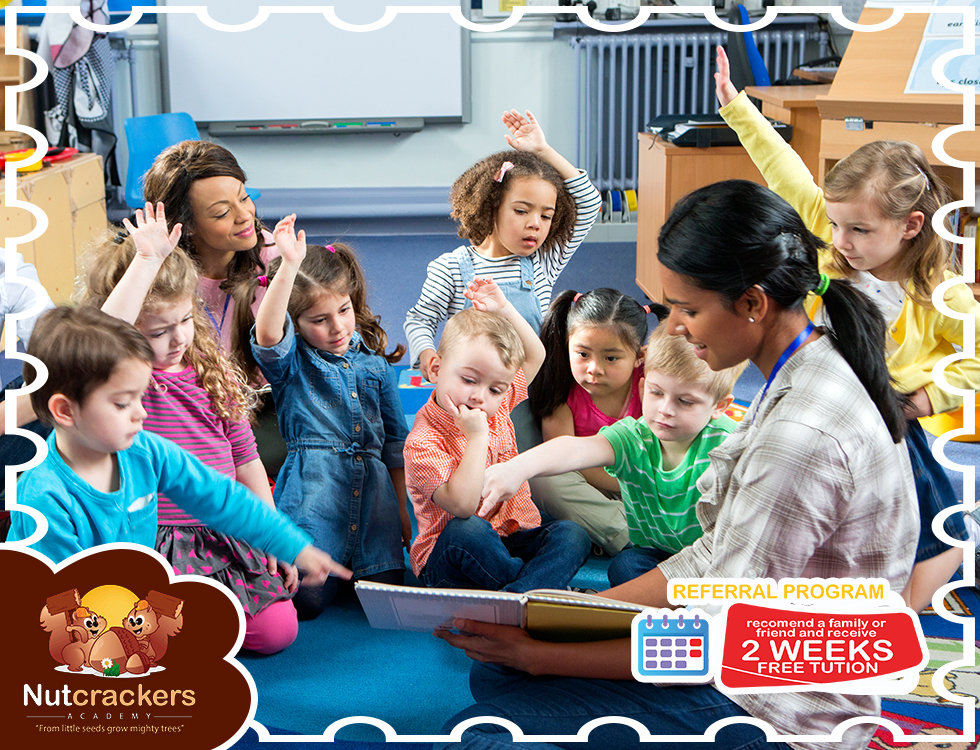 Daycare in Houston TX
Academy, Children, Infants 1, Infants 2, Toddlers, Preschool, After School, Child Care & Day Care, Best Infant Day Care in Houston, Best Child Care in Houston, Childcare in Houston, Daycare & Preschool, Child Care Service Houston, Preschool Houston, Best houston preschool, educational preschool, preschool education, preschool in houston, preschool programs in houston, preschools in houston, Houston preschool, Houston Child care, Houston childcare, Houston daycare, Houston Infant Care, Houston after school care, preschool in Houston, Child care in Houston, childcare in Houston, day care in Houston, daycare in Houston