Teaching Your Child To Walk - Tips For New Parents
When your child is ready the first thing to do is put them down. Stop carrying them around and let them come with you by holding your hands and walking with them. This will slow you down and you won't be able to do it all the time, but do it often especially when the child wants you to put him down. If you are trying to teach your child to walk, insist that he walk, with your assistance, at every opportunity.

Walking is a very important accomplishment for a young child. It gives them more opportunity to explore and they will. Be sure that you protect your child while he is learning to walk. You should expect your child to fall so be sure to remove any objects that could hurt them. Also you should consider child proofing your home. Cover electrical outlets, block any stairs and make sure there are no dangerous liquids or objects below your waist level to offer the best protection for your child.
source: Ezine Articles
Nutcrackers Daycare Academy We are a family owned and operated academy that provides children with a strong foundation to begin their lives. Our teachers are highly trained and extremely attentive to support your child's desire to explore and discover. Our passionate staff values the relationships we have with our families and work hard to involve them in all our activities and decisions. Our facility provides an openness inside and out for a child to feel free to explore, create, and learn in a safe, loving and developmentally appropriate environment. Contact at 713-842-7796.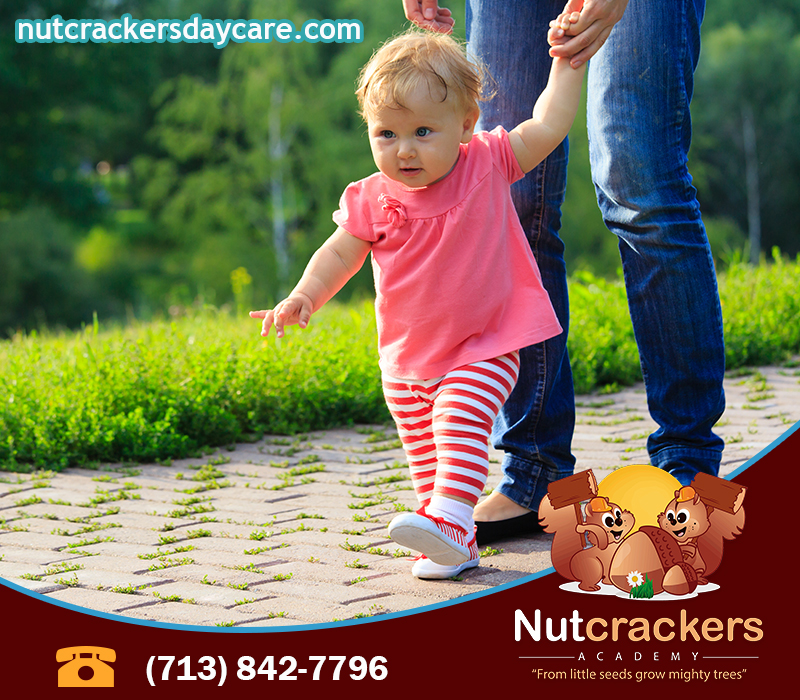 Daycare in Houston TX
Academy, Children, Infants 1, Infants 2, Toddlers, Preschool, After School, Child Care & Day Care, Best Infant Day Care in Houston, Best Child Care in Houston, Childcare in Houston, Daycare & Preschool, Child Care Service Houston, Preschool Houston, Best houston preschool, educational preschool, preschool education, preschool in houston, preschool programs in houston, preschools in houston, Houston preschool, Houston Child care, Houston childcare, Houston daycare, Houston Infant Care, Houston after school care, preschool in Houston, Child care in Houston, childcare in Houston, day care in Houston, daycare in Houston