Child Development - Seven Stages on the Way to Freedom
The first stage of self-liberation is birth. A child liberates himself from his mother's womb, from darkness into light, into millions of new sensations, with a cry of pain, or is it happiness? He is free now! But no, it is not freedom yet. With birth a child loses the security of his mother's body. He is very vulnerable.

The next stage is when a child starts walking. Our little toddler wants to be independent. He takes his first steps and, oh no, he falls. Again, freedom comes with pain. It hurts! However, desire to expand his living space is bigger than pain. He tries again, and again. And he learns walking. I can do it! Oh, joy of liberation! Now he himself can choose which direction to take: to the right to bump into his mom's belly, or to the left to grab his dad's leg, or to sit down and play with a toy.

In the third stage of self-liberation a child is stepping out of the home into the yard. With this stage a period of half freedom and half supervision begins. More and more time of the day a child is all by himself, how exciting! I am big already! There are lots of new things to play with, new fun to have. But there are also scary things, unknown, possibly dangerous things. Mother is a protector. In the beginning she is nearby. But she goes back into the house leaving him alone.
The fourth stage. A child enters school. Now parenting supervision and protection is almost nil. New people: teachers, peers, and bullies... The more a child accumulated those inner ties with his mother, the more he feels ready for this new life. If, instead, he comes home and hears a severe "What did you do now?" or he meets an indifferent look, then his desire to develop weakens.
The next stage is the exit from childhood. Adolescence. "Strength of character, formerly asleep, is released with new unclear tormenting desires." Girls, boys, parties, dating, kisses, and sex... There is almost no external parental supervision. New freedoms come with new responsibilities, with their severe punishment for wrong choices.
In the sixth stage children graduate from school and go into the world. New friends, a job, coworkers, bosses, marriage, kids, house, pets, and a yard... It's full freedom, and no parental supervision, for most people. And it is a full responsibility, responsibility to make one's own choices, good or bad, and live one's own life. If by this time there is a sense of inner security in a man, then he continues to develop to his fullest potential.
source: Ezine Articles
Nutcrackers Daycare Academy We are a family owned and operated academy that provides children with a strong foundation to begin their lives. Our teachers are highly trained and extremely attentive to support your child's desire to explore and discover. Our passionate staff values the relationships we have with our families and work hard to involve them in all our activities and decisions. Our facility provides an openness inside and out for a child to feel free to explore, create, and learn in a safe, loving and developmentally appropriate environment. Contact at 713-842-7796.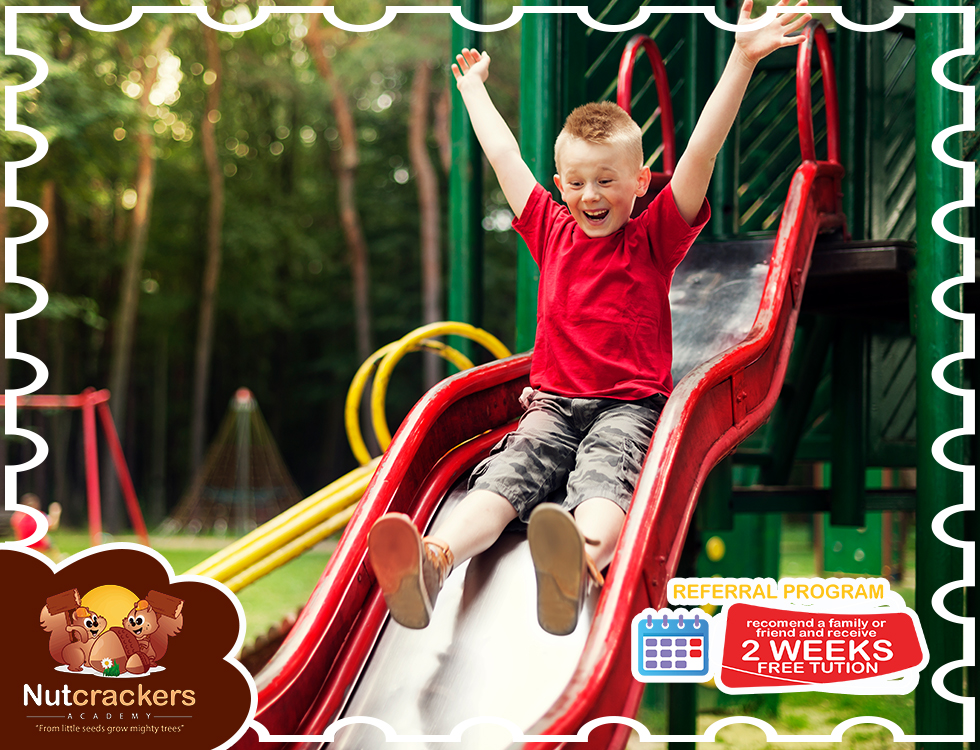 Daycare in Houston TX
Academy, Children, Infants 1, Infants 2, Toddlers, Preschool, After School, Child Care & Day Care, Best Infant Day Care in Houston, Best Child Care in Houston, Childcare in Houston, Daycare & Preschool, Child Care Service Houston, Preschool Houston, Best houston preschool, educational preschool, preschool education, preschool in houston, preschool programs in houston, preschools in houston, Houston preschool, Houston Child care, Houston childcare, Houston daycare, Houston Infant Care, Houston after school care, preschool in Houston, Child care in Houston, childcare in Houston, day care in Houston, daycare in Houston