The Natural Development of a Child
Child stages begin with preterm infants, which are when the baby was born earlier than expected and not around the forty week period which is for a term baby. Preterm infants, otherwise called "preemies" are smaller in size and require a longer stay in the hospital until they can successfully eat from a bottle, sleep without any breathing apparatuses and when they have reached a certain weight limit which is generally around five pounds.

Next in child stages would be the infant stage, which is from around one month to almost two years old. During these months the child will grow immensely and learn to walk, crawl, feed themselves, sleep all night, speak and even begin potty training. These are the biggest years as far as development is concerned for the child that they will endure their entire lives.

The next years in child stages are the called the children stages. This is from the ages of two until they are eleven years old. These years are when the child will graduate to attend school, begin to play on team sports, begin to dress and care for themselves and not be as dependent on you the parents as they previously were.

Always have open communication with your children and be a good listener even when they are preschoolers, as when they want to tell you about their day and their lies they are doing so to engage with you. For information on child stages, you can do some research on the web for free to ensure your child is right where they should be.
source: Ezine Articles
Nutcrackers Daycare Academy We are a family owned and operated academy that provides children with a strong foundation to begin their lives. Our teachers are highly trained and extremely attentive to support your child's desire to explore and discover. Our passionate staff values the relationships we have with our families and work hard to involve them in all our activities and decisions. Our facility provides an openness inside and out for a child to feel free to explore, create, and learn in a safe, loving and developmentally appropriate environment. Contact at 713-842-7796.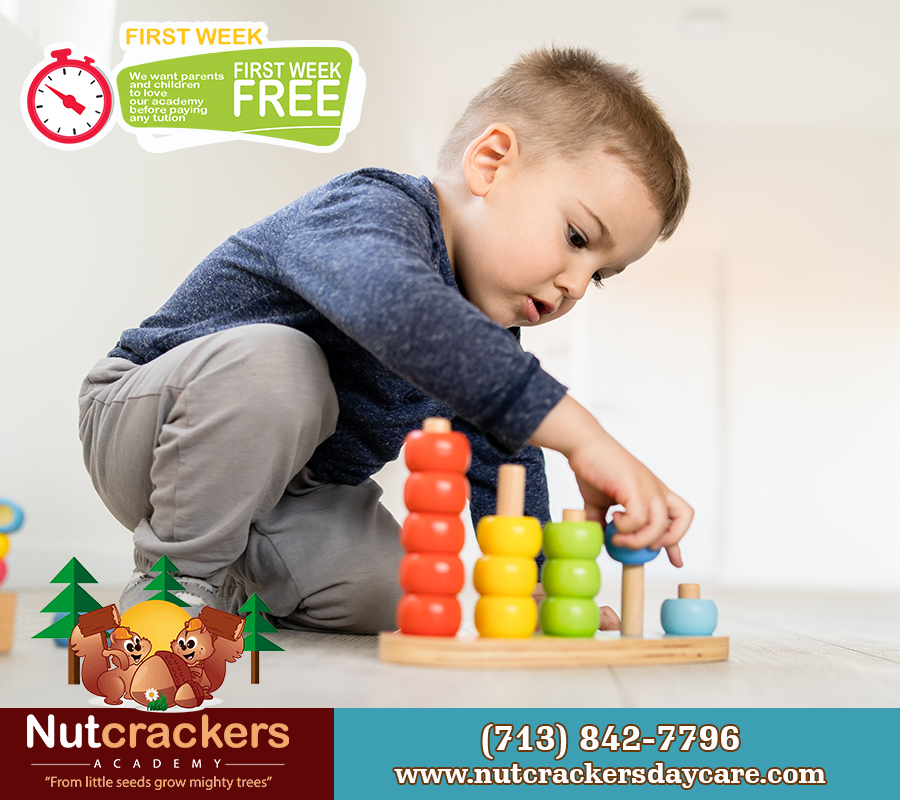 Daycare in Houston TX
Academy, Children, Infants 1, Infants 2, Toddlers, Preschool, After School, Child Care & Day Care, Best Infant Day Care in Houston, Best Child Care in Houston, Childcare in Houston, Daycare & Preschool, Child Care Service Houston, Preschool Houston, Best houston preschool, educational preschool, preschool education, preschool in houston, preschool programs in houston, preschools in houston, Houston preschool, Houston Child care, Houston childcare, Houston daycare, Houston Infant Care, Houston after school care, preschool in Houston, Child care in Houston, childcare in Houston, day care in Houston, daycare in Houston