What Should Parents Send With Their Children to Child Care?
Extra Set of Clothing
A necessary item to pack every child, regardless of age, is extra clothing. This includes an extra shirt, pants, shoes and socks. All clothing items should be packed in a gallon-size Ziploc bag with the child's name clearly printed in permanent marker. A change of clothes is important for many reasons. Most early childhood education centers give children the opportunity to play outside, potentially dirtying their clothing.

Security Object
Many children benefit from bringing a security item like a blanket or a stuffed animal to child care. This allows them to feel relaxed, especially in the beginning when things can be stressful. The security object should be anything the child feels attached to and uses for comfort. It can even be a book that they particularly enjoy. A special blanket or toy can also help during nap time, allowing the child to relax enough to fall asleep away from home. The importance of the security object is often overlooked but it can be one of the most important items for a small child at child care.
source: Ezine Articles
Nutcrackers Daycare Academy We are a family owned and operated academy that provides children with a strong foundation to begin their lives. Our teachers are highly trained and extremely attentive to support your child's desire to explore and discover. Our passionate staff values the relationships we have with our families and work hard to involve them in all our activities and decisions. Our facility provides an openness inside and out for a child to feel free to explore, create, and learn in a safe, loving and developmentally appropriate environment. Contact at 713-842-7796.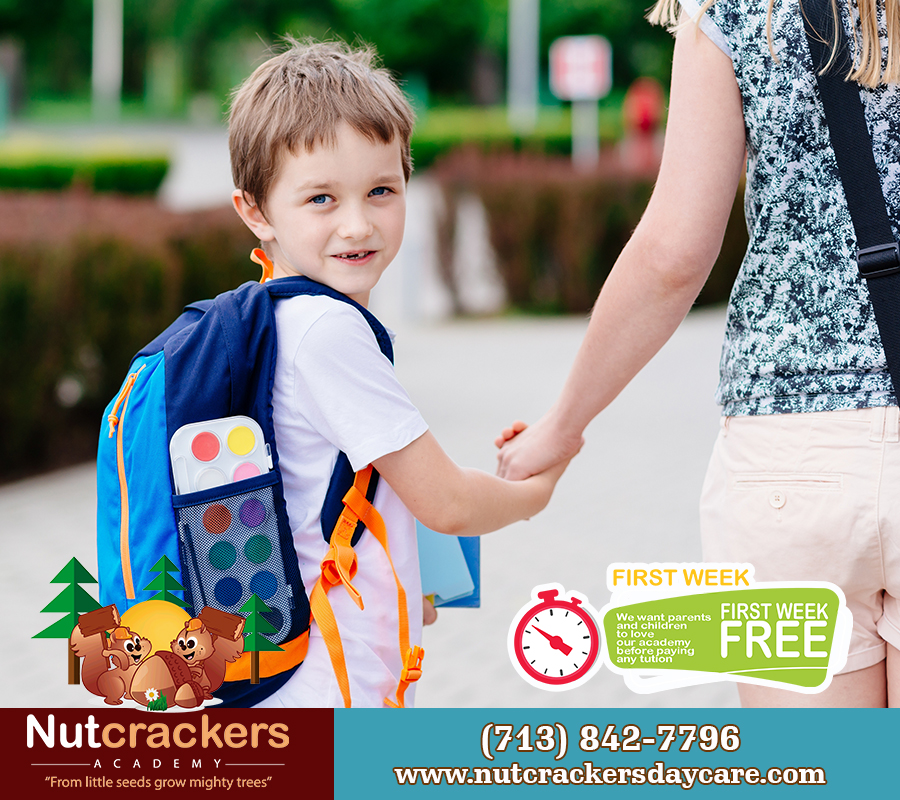 Daycare in Houston TX
Academy, Children, Infants 1, Infants 2, Toddlers, Preschool, After School, Child Care & Day Care, Best Infant Day Care in Houston, Best Child Care in Houston, Childcare in Houston, Daycare & Preschool, Child Care Service Houston, Preschool Houston, Best houston preschool, educational preschool, preschool education, preschool in houston, preschool programs in houston, preschools in houston, Houston preschool, Houston Child care, Houston childcare, Houston daycare, Houston Infant Care, Houston after school care, preschool in Houston, Child care in Houston, childcare in Houston, day care in Houston, daycare in Houston