Importance of Child Development
Child development is important. If your child is not developing correctly, you will recognize it by the delay in a particular behavior that should have already been noticed. When a child has a problem in development, you need to contact your doctor immediately upon noticing it so you and your doctor can determine how to best handle the situation.
Child development milestones are certain periods in a child's life where they should already have the ability to do something. For example, walking and talking should be achieved by the age of two. If not, then your doctor may want to do something to encourage your child to reach the child development milestone. Your doctor and other health care professionals will use these milestones to make sure that a child is developing correctly.
As a child develops, parents tend to document each and every child development milestone. Parents tend to reflect back on these milestones when they have more children so they can compare. However, every child cannot compare to another in child development. It's important to count each child as an individual and not as a duplicate.
When a child is going though different milestones they will work very hard to try and master the skill. For example, when learning how to walk, a child will pull up holding on to furniture, tables, and anything they can get a grip on to pull up. When they let go they will usually lose their footing and fall back down. This is how they learn and master the skill of walking. Soon the child will know what works and put one foot in front of the other to begin walking and succeed at reaching their child development milestone.

When a child doesn't seem to be reaching a particular developmental milestone the parent may become worried and make an appointment to see the doctor. As a parent you are worried but it's also important to give your child the right amount of time to reach their milestone. Some children are more delayed than others.
source: Ezine Articles
Nutcrackers Daycare Academy We are a family owned and operated academy that provides children with a strong foundation to begin their lives. Our teachers are highly trained and extremely attentive to support your child's desire to explore and discover. Our passionate staff values the relationships we have with our families and work hard to involve them in all our activities and decisions. Our facility provides an openness inside and out for a child to feel free to explore, create, and learn in a safe, loving and developmentally appropriate environment. Contact at 713-842-7796.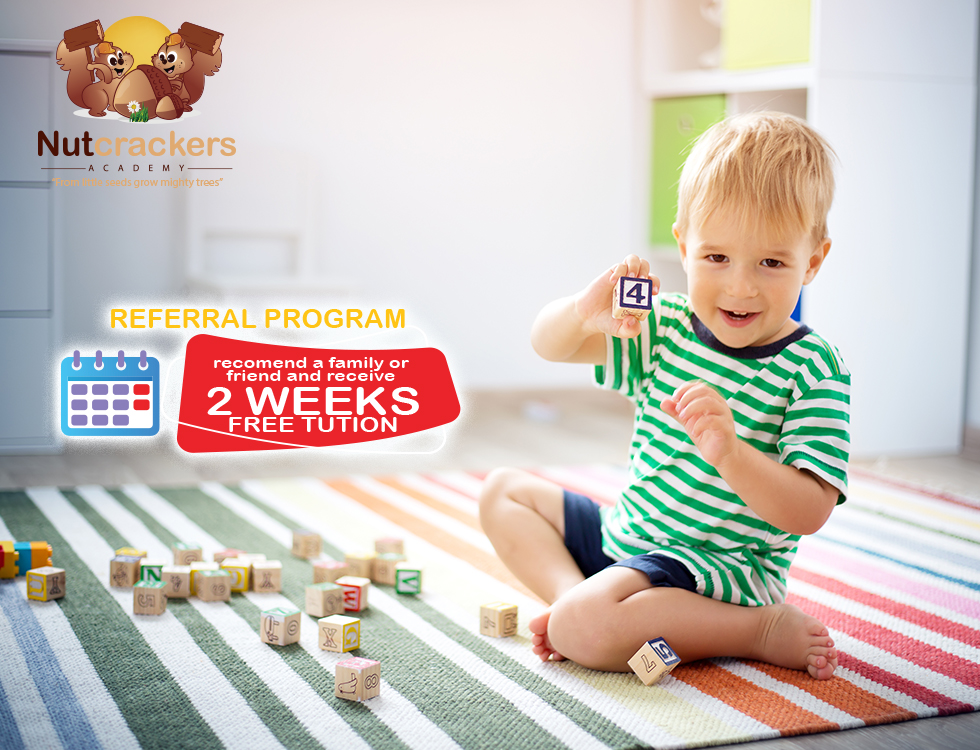 Daycare in Houston TX
Academy, Children, Infants 1, Infants 2, Toddlers, Preschool, After School, Child Care & Day Care, Best Infant Day Care in Houston, Best Child Care in Houston, Childcare in Houston, Daycare & Preschool, Child Care Service Houston, Preschool Houston, Best houston preschool, educational preschool, preschool education, preschool in houston, preschool programs in houston, preschools in houston, Houston preschool, Houston Child care, Houston childcare, Houston daycare, Houston Infant Care, Houston after school care, preschool in Houston, Child care in Houston, childcare in Houston, day care in Houston, daycare in Houston