Helping Your Child Learn to Read - 24 to 36 Months
During the time from 24 to 36 months, your child is starting to blossom. Exploration of the larger world and how it works becomes a focus of attention. Clearly identifying himself as a separate entity is another area of exploration. In terms of language development your child will be rapidly expanding his vocabulary and working on developing correct grammar and the concept of time in his speech.

Use the following practical tips to assist your child in developing language-related skills during this period.

1. Continue to talk to your child directly and clearly. Use complete sentences. Use lots of descriptive words to introduce more vocabulary. Ask your child questions in the same way you would in a conversation with another listener. Quizzing your child is not effective because it is basically boring to the child.

2. When your child makes mistakes, do not correct them. Negative feedback does not work. Instead, rephrase what your child said to let her know you understood her and give her an example of correct grammar.

By asking questions, you continue the conversation and keep your child involved. You also give your child more words by using grown-up sentences.

3. Tell stories about the parent's, pet's, or child's day. Invite your child to join in the telling.

Children love to hear simple stories about themselves and others in their households. Giving your child opportunities to join in the telling of the stories helps them concentrate on the timing. In what order did the events occur? Also tell stories of "big" events in your child's life to help them remember it. Children's memories at this point in their development are fragile. You can strengthen their memories by retelling the event as a story.
source: Ezine Articles
Nutcrackers Daycare Academy We are a family owned and operated academy that provides children with a strong foundation to begin their lives. Our teachers are highly trained and extremely attentive to support your child's desire to explore and discover. Our passionate staff values the relationships we have with our families and work hard to involve them in all our activities and decisions. Our facility provides an openness inside and out for a child to feel free to explore, create, and learn in a safe, loving and developmentally appropriate environment. Contact at 713-842-7796.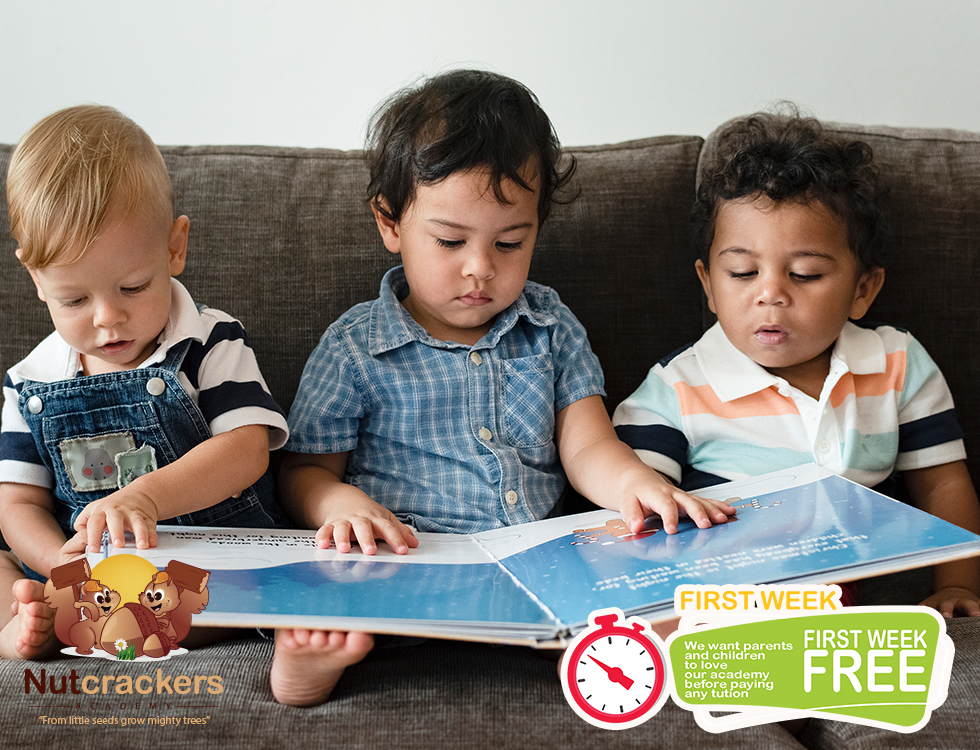 Daycare in Houston TX
Academy, Children, Infants 1, Infants 2, Toddlers, Preschool, After School, Child Care & Day Care, Best Infant Day Care in Houston, Best Child Care in Houston, Childcare in Houston, Daycare & Preschool, Child Care Service Houston, Preschool Houston, Best houston preschool, educational preschool, preschool education, preschool in houston, preschool programs in houston, preschools in houston, Houston preschool, Houston Child care, Houston childcare, Houston daycare, Houston Infant Care, Houston after school care, preschool in Houston, Child care in Houston, childcare in Houston, day care in Houston, daycare in Houston