Important Factors in Child Development
Nurturing Parents/Caregivers
Being a nurturing caregiver and providing the necessities for a child to develop is an important aspect to parenting. nurturing caregivers provide food, protection, warmth, and affection. Without nurturing parenting healthy development will not be accomplished and a child may not thrive. Children need to feel safe, especially since they are so vulnerable and rely so heavily on adults. Parents should keep children safe from physical harm, but just as importantly, from emotional harm. Children need to understand safety and how to remain safe as they become more independent. Introducing safety rules before other rules can help regulate a child's behavior as they develop.
Emotions
Children are in tune with parents' emotions and feed off the emotion being expressed. In a child's early years, parents should try to have positive moods around their babies, responding to them with love and affection, and encouraging happiness. A child will respond to a smiling parent with joy, and will being to model their parent's expressed emotions. A baby can sense a stressed parent who uses negative reinforcement and is unhappy. Being aware of emotions and what is being expressed around a child is very important. Providing children with love, affection, and happiness is crucial to their emotional development. Happiness is not going to rule out negative emotions, but a child who feels happiness and love is going to be able to better self-manage feelings such as anger, frustration, and fear. Often times, some parents disregard the child's emotions and this could create barriers.
Surrounding a child with negativity, fighting with a spouse in front of a child, and exposing them to frustration and constant unhappiness can also be detrimental to a developing child. Children may not be able to understand what is being said or the context, but they understand the emotional tone and physical reactions.
Play
When parents read and play with children, it helps them grow intellectually and is crucial to language development. It also helps with social development and to expand the child's thinking in creative ways. Reading and play prepares a child for the entrance into school or social learning environments.
source: Ezine Articles
Nutcrackers Daycare Academy We are a family owned and operated academy that provides children with a strong foundation to begin their lives. Our teachers are highly trained and extremely attentive to support your child's desire to explore and discover. Our passionate staff values the relationships we have with our families and work hard to involve them in all our activities and decisions. Our facility provides an openness inside and out for a child to feel free to explore, create, and learn in a safe, loving and developmentally appropriate environment. Contact at 713-842-7796.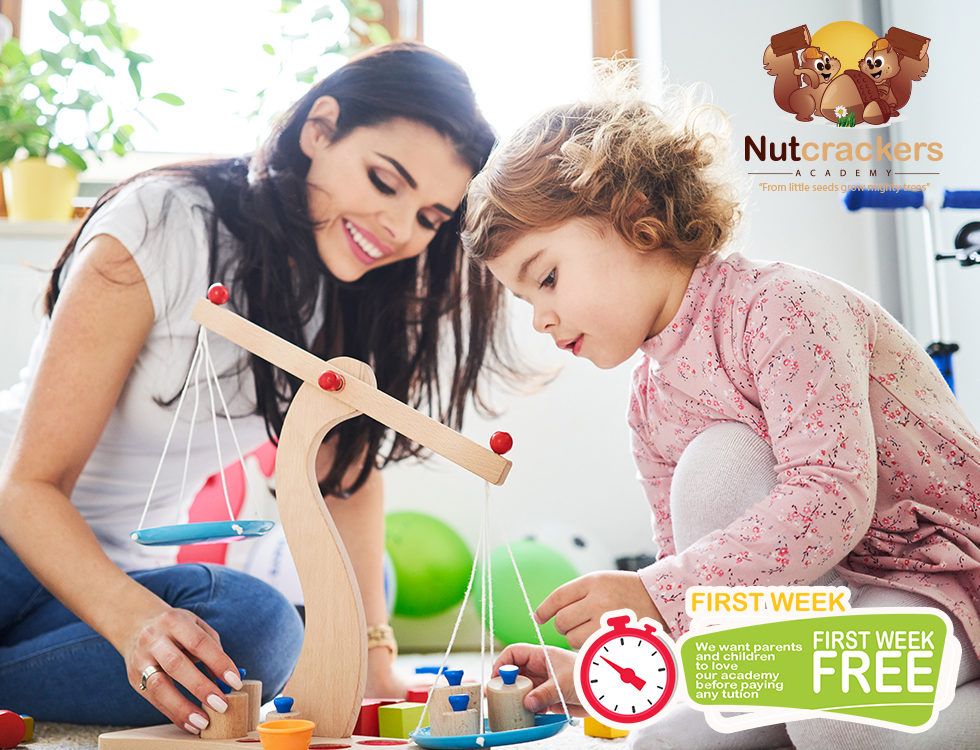 Daycare in Houston TX
Academy, Children, Infants 1, Infants 2, Toddlers, Preschool, After School, Child Care & Day Care, Best Infant Day Care in Houston, Best Child Care in Houston, Childcare in Houston, Daycare & Preschool, Child Care Service Houston, Preschool Houston, Best houston preschool, educational preschool, preschool education, preschool in houston, preschool programs in houston, preschools in houston, Houston preschool, Houston Child care, Houston childcare, Houston daycare, Houston Infant Care, Houston after school care, preschool in Houston, Child care in Houston, childcare in Houston, day care in Houston, daycare in Houston