Three essentials for play regarding development
1. Social, psychological and emotional developments. Interaction with others is a necessary part of life. Playing with others and play in general is how almost all children learn how to develop social skills. They can learn things on their own by studying their fellow children. Plus they can better understand emotions by relating to others by association.

The big part of this... feeling accepted and being comfortable being a part of a group. It will help them with seeing other perspectives and the value of different characteristics. Self-esteem and self-confidence will grow like wildfire. Play with others also helps children learn how to deal with conflict and learn to compromise through concerning other peoples' feelings.
2. Cognitive Development Play also helps with developing autonomy. Motor skills, physical strength and mental awareness are all being exercised during the times when children play. Engaging in little imaginary challenges build memory, mind power, focus, attention, and self-confidence. Play quite simply exercises the child's brain! Interactive play of course naturally becomes the breeding ground for language and communication skills as children mingle with each other. The more they play the more comfortable they feel with self-expression and creative imagination.

3. Physique and Body Development. The last one is the most obvious. The physical body of a child benefits from playing as well. Like mentioned earlier Play IS Work for the little ones. It will build their muscles and play a huge role in their physical development. If they are introduced to active play and have fun with it they will be more likely to become more active as adults too
source: Ezine Articles
Nutcrackers Daycare Academy We are a family owned and operated academy that provides children with a strong foundation to begin their lives. Our teachers are highly trained and extremely attentive to support your child's desire to explore and discover. Our passionate staff values the relationships we have with our families and work hard to involve them in all our activities and decisions. Our facility provides an openness inside and out for a child to feel free to explore, create, and learn in a safe, loving and developmentally appropriate environment. Contact at 713-842-7796.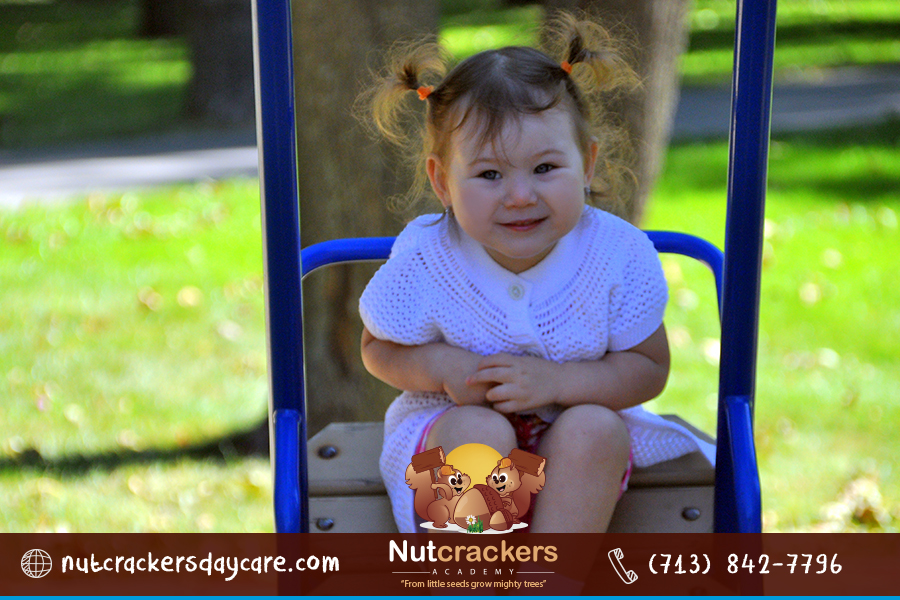 Daycare in Houston TX
Academy, Children, Infants 1, Infants 2, Toddlers, Preschool, After School, Child Care & Day Care, Best Infant Day Care in Houston, Best Child Care in Houston, Childcare in Houston, Daycare & Preschool, Child Care Service Houston, Preschool Houston, Best houston preschool, educational preschool, preschool education, preschool in houston, preschool programs in houston, preschools in houston, Houston preschool, Houston Child care, Houston childcare, Houston daycare, Houston Infant Care, Houston after school care, preschool in Houston, Child care in Houston, childcare in Houston, day care in Houston, daycare in Houston