Play Time: Fun Time, Learning Time, Bonding Time!
What do children learn through play?

Why is play vital and why should it be encouraged? Children it is the main way that children learn, in fact for children play is work. Play helps children to communicate ideas, it allows them to develop important skills and also it excites children. Through play our children learn skills and habits that will help them develop into happy, healthy well-balanced adults. For play to be meaningful your child needs your participation sometimes. Twenty minutes a day or more will increase your children's development. Playing with parents and carers is wonderful but playing with friends of their own age and older children is enriching and will help them learn social skills.

What are the benefits of play?
There are many ways in which children benefit from play. It has been proven by psychologists that children who do not play fail to thrive. For play to be meaningful, children need someone to play with, choice, variety and enthusiasm. The benefits of play can be seen in five areas, they are:

Physical - Developing co-ordination, physical fitness and health Social - learning about friendships, personality and emotions Emotional - practicing adult roles through role play Language - communication skills, problem solving Cognitive - through play children develop an understanding of concepts, group objects and explore different materials Children need a range of toys and materials to develop in all of the five areas.

Different types of play and their value
Play can take many different shapes and forms however your child needs a balance of all forms in order to develop into a well-rounded adult. Play type can be divided into four main areas, imaginative play, construction, creative play, physical play and board games. Through imaginative play or pretend play children dress up and act out different aspects of daily life. Children learn to tell stories and make sense of daily life experiences.

Construction play uses a variety of toys including, duplo, bricks, and magnetic blocks and also re-cycled materials such as boxes. Children love to create things out of 'junk'; I know my two-year-old granddaughter can play for hours with large boxes. They become houses, ships, washing machines the list is endless! Construction toys help children learn about shape, colour and size, improve fine motor skills, problem solve and concentration.
source: Ezine Articles
Nutcrackers Daycare Academy We are a family owned and operated academy that provides children with a strong foundation to begin their lives. Our teachers are highly trained and extremely attentive to support your child's desire to explore and discover. Our passionate staff values the relationships we have with our families and work hard to involve them in all our activities and decisions. Our facility provides an openness inside and out for a child to feel free to explore, create, and learn in a safe, loving and developmentally appropriate environment. Contact at 713-842-7796.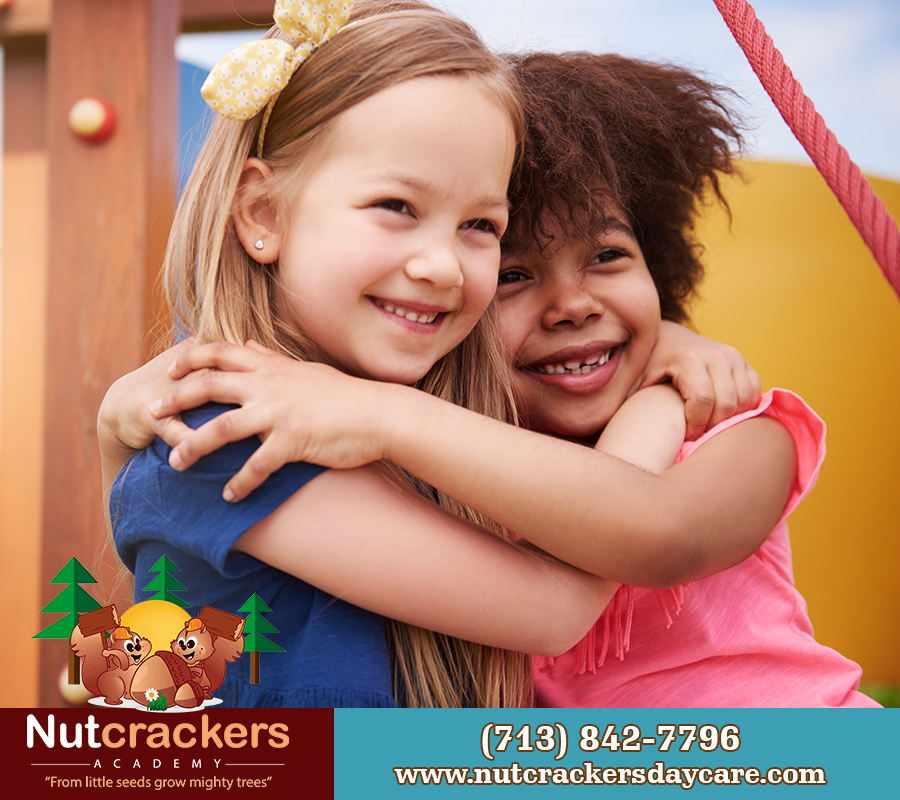 Daycare in Houston TX
Academy, Children, Infants 1, Infants 2, Toddlers, Preschool, After School, Child Care & Day Care, Best Infant Day Care in Houston, Best Child Care in Houston, Childcare in Houston, Daycare & Preschool, Child Care Service Houston, Preschool Houston, Best houston preschool, educational preschool, preschool education, preschool in houston, preschool programs in houston, preschools in houston, Houston preschool, Houston Child care, Houston childcare, Houston daycare, Houston Infant Care, Houston after school care, preschool in Houston, Child care in Houston, childcare in Houston, day care in Houston, daycare in Houston