Looking for an Affordable Family Daycare - Where to Look
A highly critical decision for you as a parent is settling on the daycare for your child. It may be a big daycare, managed by professionals, or a smaller one, managed by a family. It's a matter of personal preferences, as both options come with their respective plus and negative features. When considering a family daycare center, it is imperative for the parents to ensure that it has the necessary authorization from the concerned authorities, not only for running a daycare, but also for the property from which it operates. You can easily procure a list of such daycare centers for any state on visiting its Office for Children.

While you are at that office, you could also inquire when was any particular daycare issued an authorization. Had there been complaints filed against that daycare, and to what effect? A number of states have declared illegal the operation of daycare without valid license. Having procured the list of family daycare centers, you may call upon some that interest you to know their working hours, facilities extended and fees, etc.
Though legalized by the state, licensed daycare facilities formulate their own policies and parents would need to inquire on these lines:
What are their hours of working?
What if you fail to pick up the child in time?
What if you pay fees later than the prescribed dates?
Does the daycare offer food and snacks?
Is the daycare getting any funds from the state for providing the food?
What is the age-group of children that the daycare admits?
Are you required to sign any formal contract with the chosen family daycare?
source: Ezine Articles
Nutcrackers Daycare Academy We are a family owned and operated academy that provides children with a strong foundation to begin their lives. Our teachers are highly trained and extremely attentive to support your child's desire to explore and discover. Our passionate staff values the relationships we have with our families and work hard to involve them in all our activities and decisions. Our facility provides an openness inside and out for a child to feel free to explore, create, and learn in a safe, loving and developmentally appropriate environment. Contact at 713-842-7796.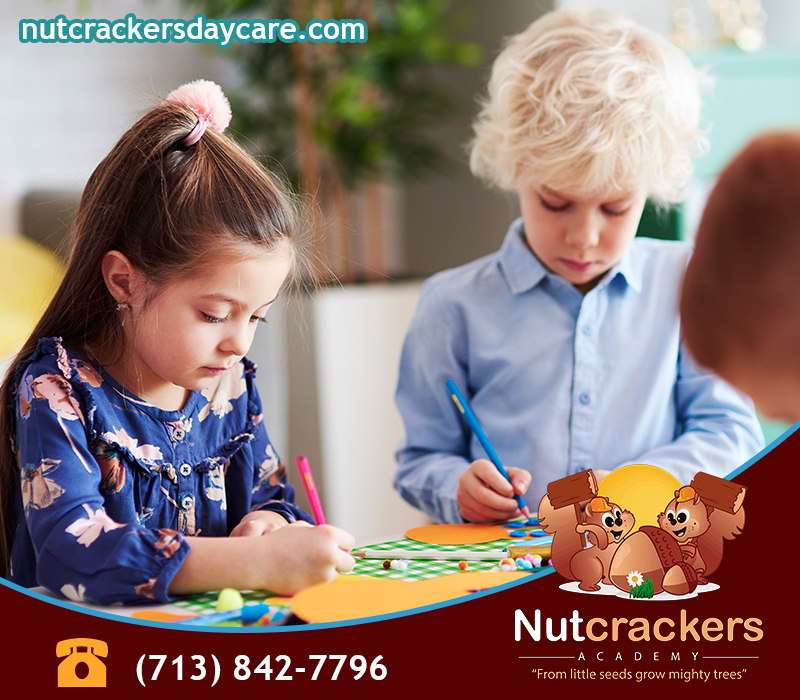 Daycare in Houston TX
Academy, Children, Infants 1, Infants 2, Toddlers, Preschool, After School, Child Care & Day Care, Best Infant Day Care in Houston, Best Child Care in Houston, Childcare in Houston, Daycare & Preschool, Child Care Service Houston, Preschool Houston, Best houston preschool, educational preschool, preschool education, preschool in houston, preschool programs in houston, preschools in houston, Houston preschool, Houston Child care, Houston childcare, Houston daycare, Houston Infant Care, Houston after school care, preschool in Houston, Child care in Houston, childcare in Houston, day care in Houston, daycare in Houston