How to Find a Good Daycare Provider
Everyone has heard the horror stories of child abuse at the hands of an au pair or other type daycare provider. You don't want your children to become victims. You can take measures to ensure, to the best of your ability, that this doesn't happen.
There are many, many considerations you will need to weigh heavily before you deposit your child in the hands of a stranger. Below are some issues you'll want to deliberate on when selecting a daycare provider:

* If taking your children to a daycare center or provider, do you want the location to be near where you live or where you work?
* Is it important to you to have your child around a lot of other children or just a few?
* Make a list of your preferences.
* Ask neighbors, friends and family members if they know of a good provider.
* Once you have decided where you want your daycare provider located (near home or work), decide on three providers to research. Prioritize your list from one to three based on the limited information you have about the providers.
source: Ezine Articles
Nutcrackers Daycare Academy We are a family owned and operated academy that provides children with a strong foundation to begin their lives. Our teachers are highly trained and extremely attentive to support your child's desire to explore and discover. Our passionate staff values the relationships we have with our families and work hard to involve them in all our activities and decisions. Our facility provides an openness inside and out for a child to feel free to explore, create, and learn in a safe, loving and developmentally appropriate environment. Contact at 713-842-7796.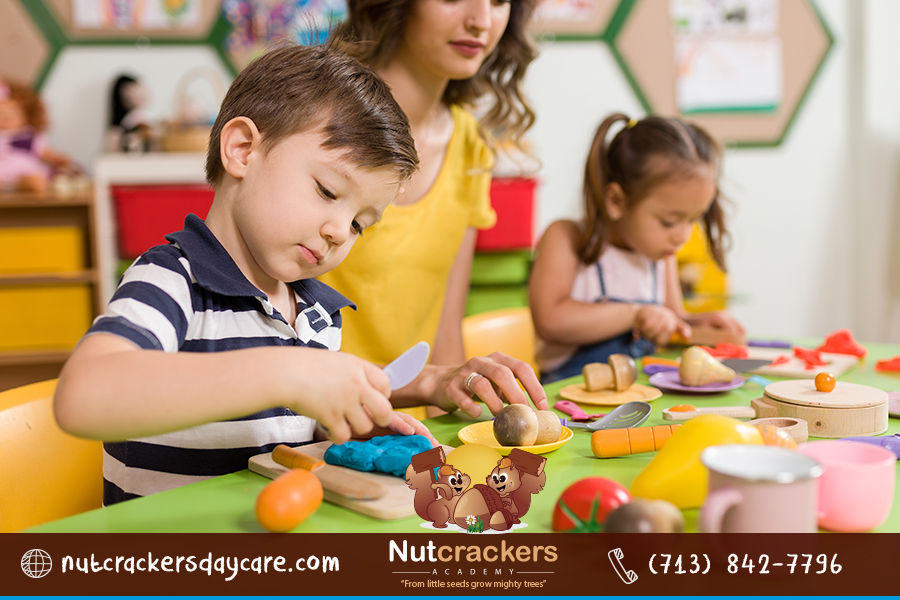 Daycare in Houston TX
Academy, Children, Infants 1, Infants 2, Toddlers, Preschool, After School, Child Care & Day Care, Best Infant Day Care in Houston, Best Child Care in Houston, Childcare in Houston, Daycare & Preschool, Child Care Service Houston, Preschool Houston, Best houston preschool, educational preschool, preschool education, preschool in houston, preschool programs in houston, preschools in houston, Houston preschool, Houston Child care, Houston childcare, Houston daycare, Houston Infant Care, Houston after school care, preschool in Houston, Child care in Houston, childcare in Houston, day care in Houston, daycare in Houston