Preschool programs - How important is it?
Preschool programs provide early childhood education and care for children from various cultural and socioeconomic backgrounds in the years prior to their entry into Grade 1. Settings typically include schools, nursery schools, childcare centres and private homes. Since the middle of the 20th century, preschool programs have been increasingly widespread given the recognition of the importance of learning during early childhood when brain development is very rapid.
One of the important functions of preschool programs is to help children acquire learning-related skills, such as the ability to express thoughts, adapt behaviours to situational demands, control impulsivity, show curiosity, remain concentrated and be socially competent. As such, school readiness is not only about teaching children basic language and mathematics skills, but is also about promoting self-regulation.
source: Encyclopedia on Early Childhood Development
Nutcrackers Daycare Academy We are a family owned and operated academy that provides children with a strong foundation to begin their lives. Our teachers are highly trained and extremely attentive to support your child's desire to explore and discover. Our passionate staff values the relationships we have with our families and work hard to involve them in all our activities and decisions. Our facility provides an openness inside and out for a child to feel free to explore, create, and learn in a safe, loving and developmentally appropriate environment. Contact at 713-842-7796.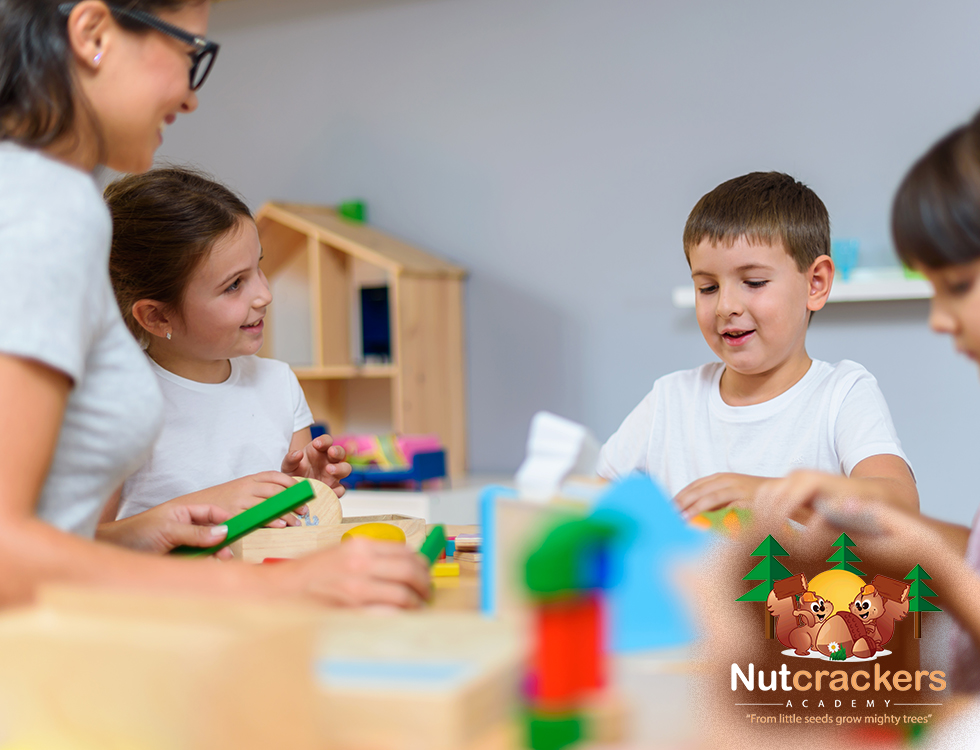 Daycare in Houston TX
Academy, Children, Infants 1, Infants 2, Toddlers, Preschool, After School, Child Care & Day Care, Best Infant Day Care in Houston, Best Child Care in Houston, Childcare in Houston, Daycare & Preschool, Child Care Service Houston, Preschool Houston, Best houston preschool, educational preschool, preschool education, preschool in houston, preschool programs in houston, preschools in houston, Houston preschool, Houston Child care, Houston childcare, Houston daycare, Houston Infant Care, Houston after school care, preschool in Houston, Child care in Houston, childcare in Houston, day care in Houston, daycare in Houston