Singing to Soothe a Crying Baby
We've known for years—generations, even—that music has a calming effect on humans, but until now it wasn't known whether infants had the mental ability to be enraptured by it as well. "Many studies have looked at how singing and speech affect infants' attention, but we wanted to know how they affect a baby's emotional self-control," says Isabelle Peretz, professor at the University of Montreal's Center for Research on Brain, Music and Language. "Emotional self-control is obviously not developed in infants, and we believe singing helps babies and children develop this capacity."
Her research studied 30 infants aged 6 to 9 months. In order to eliminate the possibility of influence by other factors—sensitivity to a mother's voice, facial expressions, and connection between performer and baby, for instance—all speech and music were uttered in Turkish, a language that was unfamiliar to the babies; and parents were present, but out of sight. The music used was recorded rather than live, so no points were awarded for an especially talented singer or for social interaction between the singer and child.
When listening to the nursery rhymes, which tend to have a specific range of tones and rhythms, babies remained calm an average of nine minutes. They were calm for roughly half as long when speech—using baby-talk or not—was attempted as a means to sooth them.
"Our findings leave little doubt about the efficacy of singing nursery rhymes for maintaining infants' composure for extended periods," Peretz said. "Even in the relatively sterile environment of the testing room—blank walls, dim illumination, no toys, and no human visual or tactile stimulation—the sound of a woman singing prolonged infants' positive or neutral states and inhibited distress."
The findings are important because mothers, and Western mothers especially, speak much more often than they sing to their children. Switching to song as a comforting response could mean the difference between a crying baby and a content one. No worries if you don't know the words or can't carry a tune—infants haven't yet developed the capacity to judge you!
source: Urban Sitter
Nutcrackers Daycare Academy We are a family owned and operated academy that provides children with a strong foundation to begin their lives. Our teachers are highly trained and extremely attentive to support your child's desire to explore and discover. Our passionate staff values the relationships we have with our families and work hard to involve them in all our activities and decisions. Our facility provides an openness inside and out for a child to feel free to explore, create, and learn in a safe, loving and developmentally appropriate environment. Contact at 713-842-7796.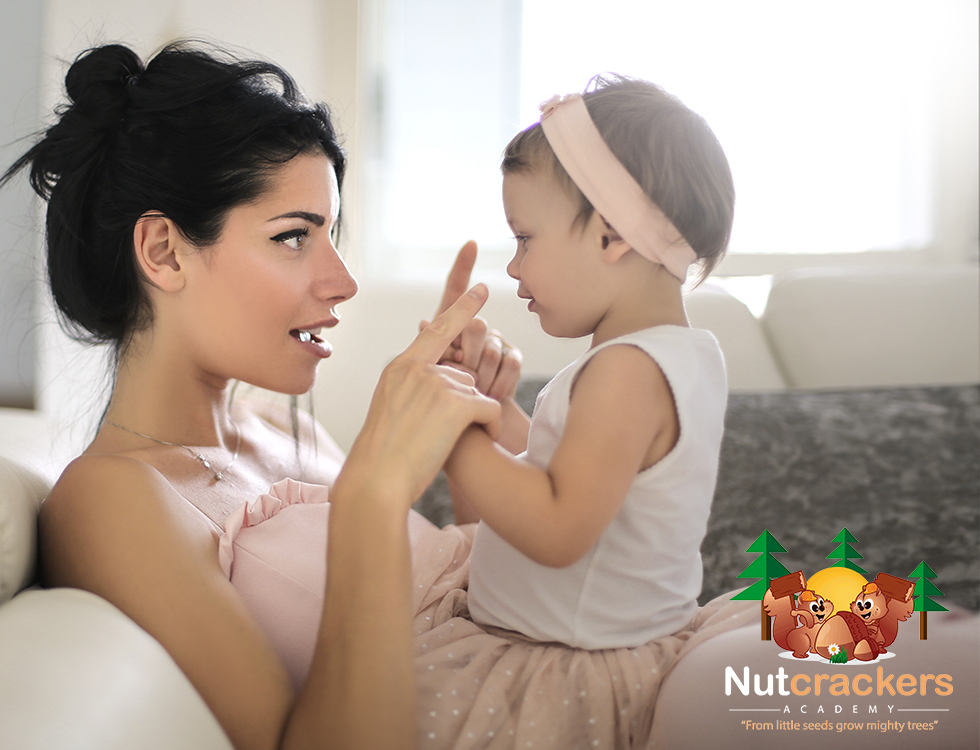 Daycare in Houston TX
Academy, Children, Infants 1, Infants 2, Toddlers, Preschool, After School, Child Care & Day Care, Best Infant Day Care in Houston, Best Child Care in Houston, Childcare in Houston, Daycare & Preschool, Child Care Service Houston, Preschool Houston, Best houston preschool, educational preschool, preschool education, preschool in houston, preschool programs in houston, preschools in houston, Houston preschool, Houston Child care, Houston childcare, Houston daycare, Houston Infant Care, Houston after school care, preschool in Houston, Child care in Houston, childcare in Houston, day care in Houston, daycare in Houston