What makes for successful transition to school?
Children tend to transition well to school when:
They have early signs of cognitive ability and maturity, and social and self-regulatory skills.
They have had access to high quality preschool and early education programs.
Their parents get along well with each other, are responsive and provide stimulating experiences.

Their school has a small student-staff ratio that contributes positively to children's school readiness.
They have good relationships with teachers and peers.
It pays to do what we can to help children adjust to school. Starting off on the right foot has an impact on children's success into the later years.
source: Encyclopedia on Early Childhood Development
Nutcrackers Daycare Academy We are a family owned and operated academy that provides children with a strong foundation to begin their lives. Our teachers are highly trained and extremely attentive to support your child's desire to explore and discover. Our passionate staff values the relationships we have with our families and work hard to involve them in all our activities and decisions. Our facility provides an openness inside and out for a child to feel free to explore, create, and learn in a safe, loving and developmentally appropriate environment. Contact at 713-842-7796.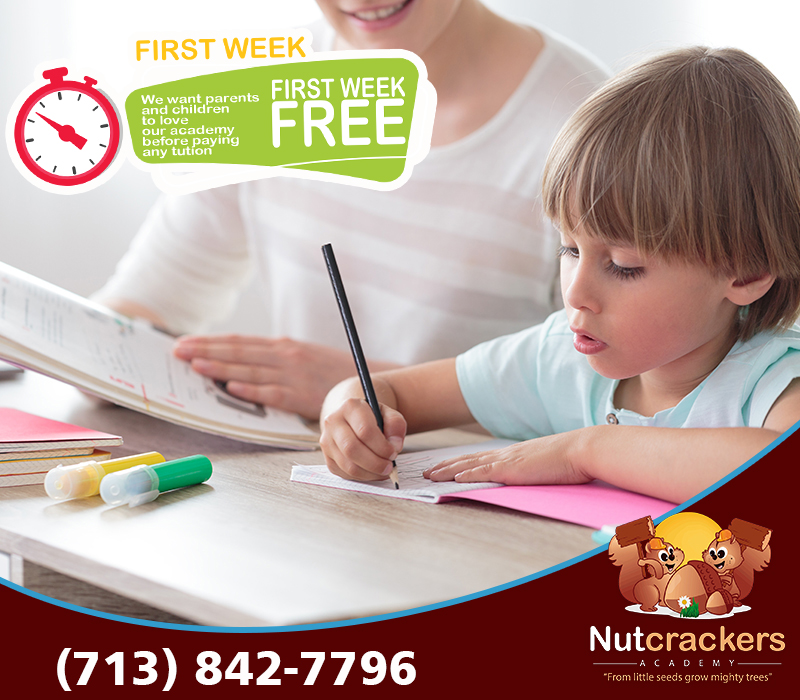 Daycare in Houston TX
Academy, Children, Infants 1, Infants 2, Toddlers, Preschool, After School, Child Care & Day Care, Best Infant Day Care in Houston, Best Child Care in Houston, Childcare in Houston, Daycare & Preschool, Child Care Service Houston, Preschool Houston, Best houston preschool, educational preschool, preschool education, preschool in houston, preschool programs in houston, preschools in houston, Houston preschool, Houston Child care, Houston childcare, Houston daycare, Houston Infant Care, Houston after school care, preschool in Houston, Child care in Houston, childcare in Houston, day care in Houston, daycare in Houston