What is quality in early childhood education and care?
Through the eyes of children
For children, a high-quality program may mean feeling accepted for who they are no matter what their ability or culture. It means having friends and responsive adults, being emotionally and physically comfortable and the possibility of having a variety of fun, interesting and engaging activities.
Through the eyes of parents
For most parents, quality child care safeguards a child's health and safety; the child is happy, and the program is conveniently located and affordable.
For many parents, quality child care is key to balancing work and family, so that parents have peace of mind while they are at work.
Or parents may define high quality child care as an environment in which their child is happy, makes friends, has interesting and positive experiences, and learns about a wide variety of things.
Original Source: findingqualitychildcare
Nutcrackers Daycare Academy We are a family owned and operated academy that provides children with a strong foundation to begin their lives. Our teachers are highly trained and extremely attentive to support your child's desire to explore and discover. Our passionate staff values the relationships we have with our families and work hard to involve them in all our activities and decisions. Our facility provides an openness inside and out for a child to feel free to explore, create, and learn in a safe, loving and developmentally appropriate environment. Contact at 713-842-7796.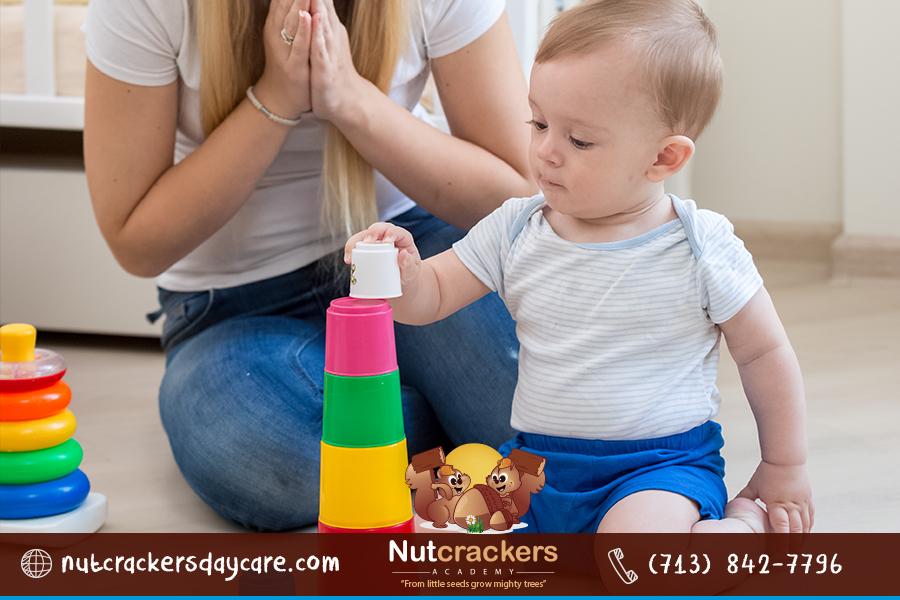 Daycare in Houston TX
Academy, Children, Infants 1, Infants 2, Toddlers, Preschool, After School, Child Care & Day Care, Best Infant Day Care in Houston, Best Child Care in Houston, Childcare in Houston, Daycare & Preschool, Child Care Service Houston, Preschool Houston, Best houston preschool, educational preschool, preschool education, preschool in houston, preschool programs in houston, preschools in houston, Houston preschool, Houston Child care, Houston childcare, Houston daycare, Houston Infant Care, Houston after school care, preschool in Houston, Child care in Houston, childcare in Houston, day care in Houston, daycare in Houston