Importance Of Early Childhood Education
The years from birth to age 5 are special years in children's lives.
During this time, they begin to express their personalities, which can be adorable, hilarious and even embarrassing at times (as nearly every parent or caregiver can attest).
These years are also a crucial time for cognitive, emotional and social development. Early childhood education plays an essential role in fostering children's development before the age of 5 and prepares them for success for the rest of their academic years and beyond.
Cognitive Development
Young children are naturally full of creativity and curiosity to explore the world around them. It's truly incredible what a child can pick up just through informal play, social interaction and observation.
Between the ages of 2 and 5, kids start to think and reason By age 2, the average child can say about 50 words. By age 5, most children can say thousands of words, carry on conversations and tell stories.
But to gain the foundational skills needed for future academic success, it takes some guidance in a safe, secure, nurturing environment. A positive preschool experience enables your child's cognitive development to thrive by taking advantage of the years when learning occurs much more quickly.
Original Source: littlesunshine
Nutcrackers Daycare Academy We are a family owned and operated academy that provides children with a strong foundation to begin their lives. Our teachers are highly trained and extremely attentive to support your child's desire to explore and discover. Our passionate staff values the relationships we have with our families and work hard to involve them in all our activities and decisions. Our facility provides an openness inside and out for a child to feel free to explore, create, and learn in a safe, loving and developmentally appropriate environment. Contact at 713-842-7796.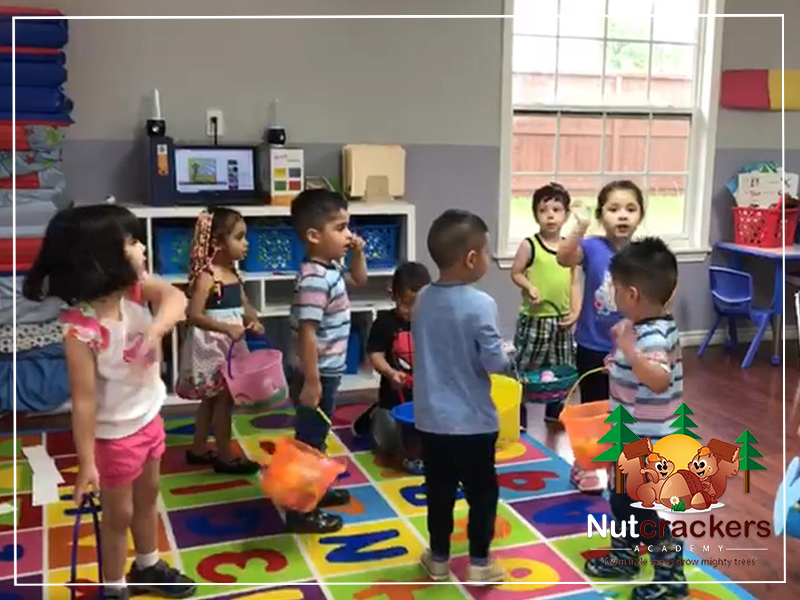 Daycare in Houston TX
Academy, Children, Infants 1, Infants 2, Toddlers, Preschool, After School, Child Care & Day Care, Best Infant Day Care in Houston, Best Child Care in Houston, Childcare in Houston, Daycare & Preschool, Child Care Service Houston, Preschool Houston, Best houston preschool, educational preschool, preschool education, preschool in houston, preschool programs in houston, preschools in houston, Houston preschool, Houston Child care, Houston childcare, Houston daycare, Houston Infant Care, Houston after school care, preschool in Houston, Child care in Houston, childcare in Houston, day care in Houston, daycare in Houston